A new report by Fortune says that YouTube is working on a music streaming service that will compete directly with competitors such as Spotify. YouTube has long been a source of music, both legally and illegally, so a streaming service is not too far out of the norm for the site.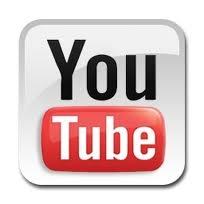 The current model relies on advertising revenue generated from showing ads during music videos. A portion of this ad revenue is shared with the label or content owner. A new service would likely continue to rely on these advertisements to offer a free service, though a premium service would likely be offered with an ad-free experience.
Fortune cites sources in both the record industry and Google. YouTube's spokesperson said:
While we don't comment on rumor or speculation, there are some content creators that think they would benefit from a subscription revenue stream in addition to ads, so we're looking at that.
It's not clear what YouTube's service will offer over competing services. It's important that they come up with a unique feature, whether that be price, availability, or something else, that will set them apart from the competition. We'll see where this goes, though you might remain a bit skeptical until more information is known.