Gabe Newell to be donned with BAFTA Fellowship
Valve CEO Gabe Newell to be honored with BAFTA Academy Fellowship.

Published Tue, Feb 26 2013 1:29 AM CST
|
Updated Tue, Nov 3 2020 12:24 PM CST
The British Academy of Film and Television Arts (BAFTA) is set to offer their highest accolade to an individual in recognition of an outstanding and exceptional contribution to games, the Fellowship. The recipient? Valve CEO Gabe Newell. When Newell found out he was to be donned with the award, he said: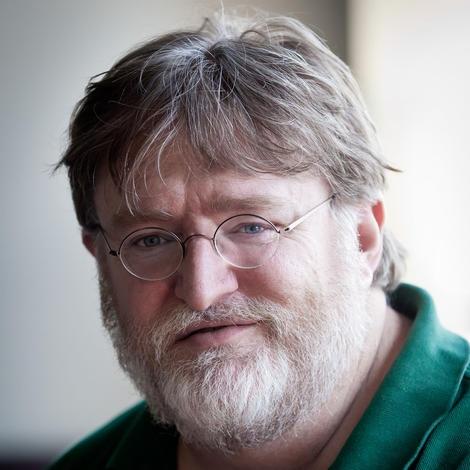 It is an honor for myself and everyone at Valve to be presented such an award by one of the world's most respected and recognised organisations. Valve owes a tremendous thanks to many in the UK - to those who have played our games, to the great support of the UK press, and to UK-based creative contributors such as Garry Newman. I look forward to accepting this prestigious honor on behalf of everyone in our community.
Chair of BAFTA's Games Committee, Harvey Elliott, said:
Gabe's contribution to the industry is unique, and he is very different to many others that BAFTA could recognise. As well as enjoying great critical and commercial success with phenomenally popular franchises such as Portal and Half-Life, his work in giving back to the games industry through developing and showcasing other games makers has been outstanding. He is an inspirational developer and truly deserving of our Fellow recognition.
If you'd like to watch the BAFTA's, they'll be hosted on March 5 at the London Hilton, Park Lane. They'll also be live streamed on Twitch, too.
Related Tags