Lenovo offering new 7- and 10-inch Android-powered tablets
Lenovo opens their hearts at MWC 2013, now offering two new Android-powered tablets.

Published Sun, Feb 24 2013 5:32 PM CST
|
Updated Tue, Nov 3 2020 12:24 PM CST
MWC 2013 - It's that time of the year again folks, we're seeing mobile devices being unveiled quicker than Taylor Swift writes songs about her ex-boyfriends, and now we have Lenovo's turn at unveiling some new products you might be interested in.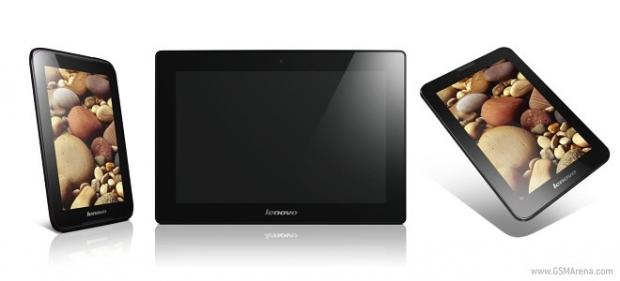 The company have released two new slates, the 7-inch A1000 and A3000 tablets, backing it up with a 10-inch S6000 tablet. The first tablet, Lenovo's A1000 is the entry-level device, featuring a 1.2GHz dual-core processor, 16GB of on-board storage which expandable by up to 32GB with microSD - finally, it runs Android 4.1 Jelly Bean.
The bigger brother of this is the 7-inch A3000, which is powered by a 1.2GHz quad-core MTK processor, and features up to 64GB of expandable storage through microSD. It also runs Android 4.1 Jelly Bean, but has an underwhelming 1024x600 IPS display. Also included in the A3000 series is another family member that will sport HSPA+ abilities.
Lenovo's third tablet is the 10-inch S6000, which is powered by the 1.2GHz quad-core MTK processor found in the A3000, but ups the display chops to a 1280x800 IPS display with a 178-degree viewing angle. The S6000 will include a cellular HSPA+ variant, too. Lenovo Mobile Access will be included, with the 3G-enabled tablets showing Lenovo as the service provider when the device is first turned on, which will allow new users to get web browsing access immediately. Once this runs out, you'll go back to your normal data plan.
No details on pricing or availability just yet, but we should expect a Q2 release on these new slates.
Related Tags