While some hard-core Star Wars fans might be upset by Disney's announcement, others will certainly be pleased. Disney has confirmed that there will be at least two spinoffs that focus on individual Star Wars characters. These movies will be in addition to the upcoming episodes, the first of which--Episode VII--will be directed by J.J. Abrams.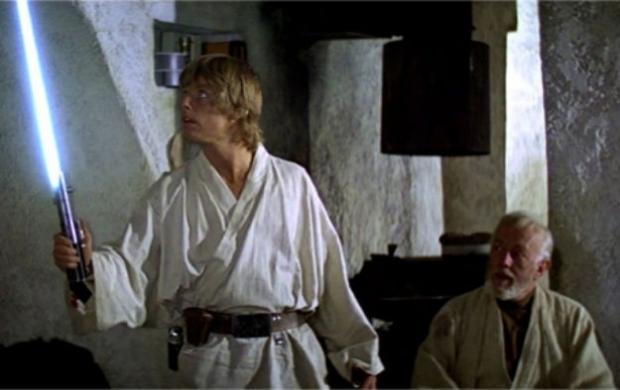 Lucasfilm is officially announcing new spinoff films that will expand the mythos and depths of the Star Wars universe in previously unexplored ways. One of the standalone films will be written by Lawrence Kasdan, screenwriter of The Empire Strikes Back, Raiders of the Lost Ark, and co-writer of Return of the Jedi while the other will be penned by Simon Kinberg, writer of Sherlock Holmes and Mr. and Mrs. Smith. The movies will be separate from the upcoming Episodes VII, VIII, and IX, on which Kasdan and Kinberg are also consulting, and are expected to be released sometime after Episode VII. Each standalone film will focus on a specific character, and two spinoff films are currently confirmed.
Basically, Disney is trying to make as much money as possible from their $4 billion acquisition of Lucasfilm. Nothing has been said about which characters these spinoffs will focus on, though rumors suggest that Yoda or Jabba the Hutt could be the potential stars.
If you're a Star Wars fan, how do you feel about Disney's spinoff plans?