TweakTown sit down video with Razer CEO Min-Liang Tan discussing Edge gaming tablet
Friendly Min-Liang Tan gives us his personal rundown on the Razer Edge gaming tablet console system.

Published Thu, Jan 31 2013 1:32 PM CST
|
Updated Tue, Nov 3 2020 12:25 PM CST
Taipei Game Show 2013 - Yesterday during the Taipei Game Show we were given the opportunity to sit down with Razer CEO Min-Liang Tan and talk about the upcoming Edge gaming tablet.
Min has recently returned from the United States where his company saw the successful announcement of Razer Edge, (formerly codenamed Project Fiona, first unveiled at CES 2012) at CES in Las Vegas, a product which the Singaporean hopes will find a home in gamers houses in the US "in the next couple of weeks". Gamers in other countries around the world will need to wait a little longer as Razer staggers its launch for this product in order to keep up with demand.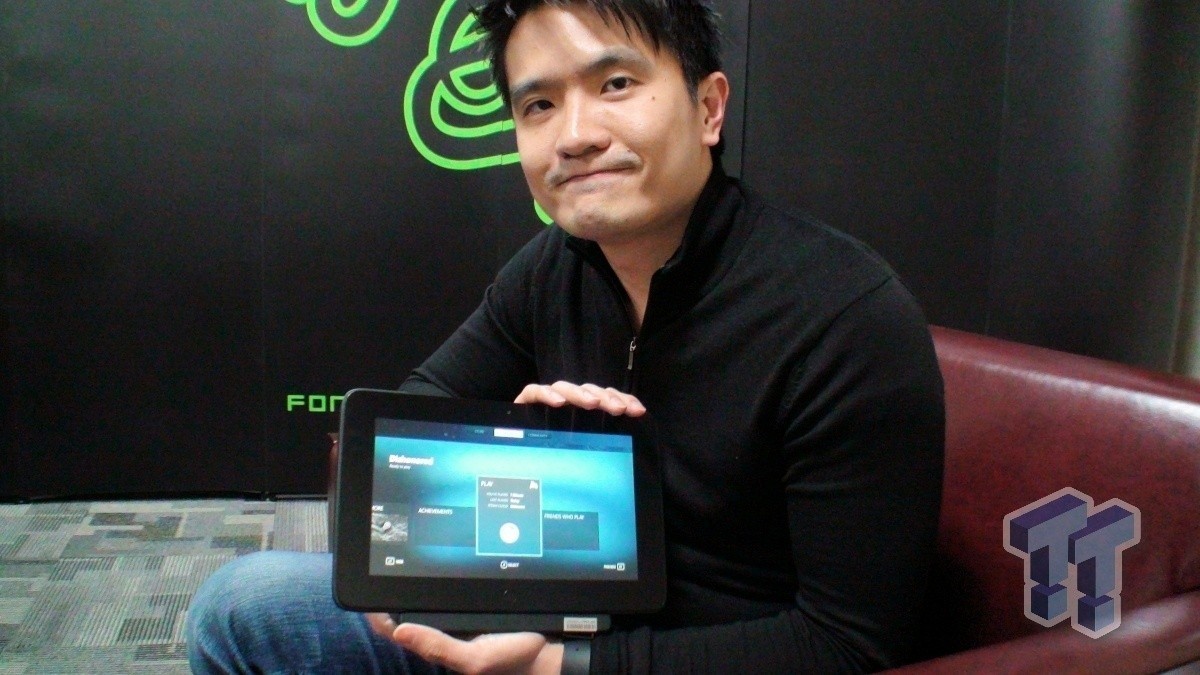 The Razer Edge will sell as two models including the base model and the Pro model. The base model that will sell for $999 ships with Core i5 CPU, GEFORCE GT640 GPU, 4GB RAM and a 64GB SSD. The Pro model will sell for $1299 and it ships with a faster Core i7 CPU, GEFORCE 640MLE GPU, 8GB RAM and a 128GB SSD. It's a rather unique product in that it's not just a tablet, but with the add-ons it can become a portable console, a home console that can be connected to your TV for a larger gaming experience, and for productivity, it can be turned into a PC with the docking keyboard.
Watch the video above as Min does a great job giving us a full personal introduction to the Razer Edge and just what it's capable of doing.
Below are some additional pictures from the meeting, along with more in the gallery below.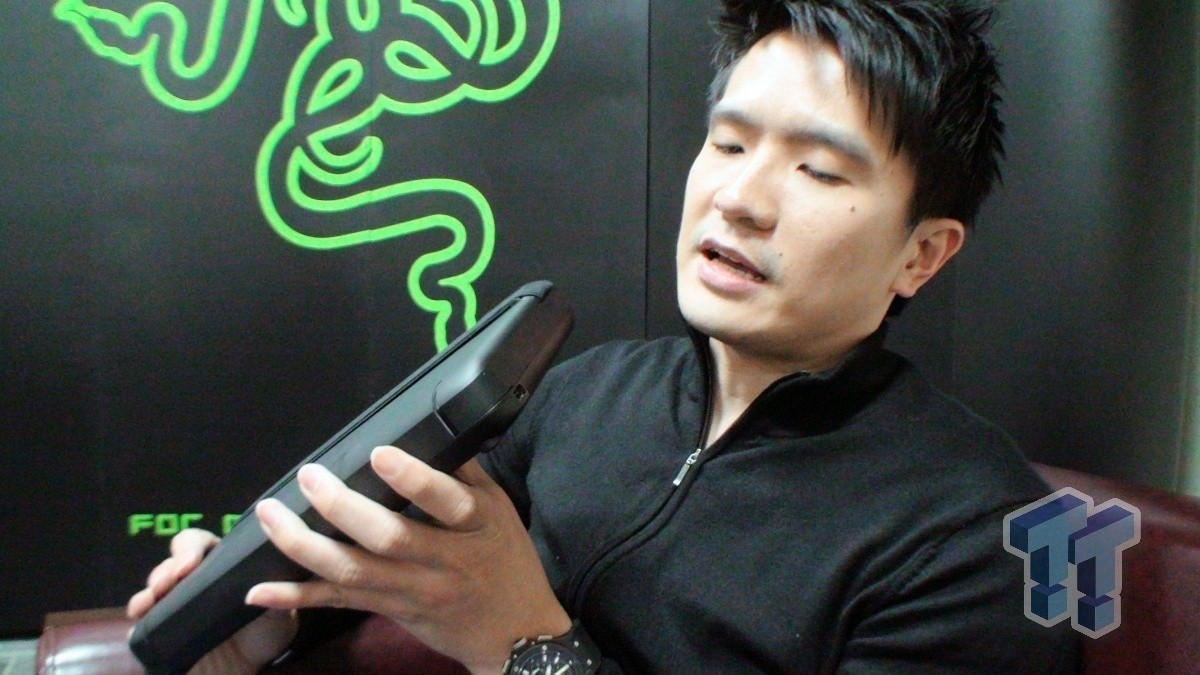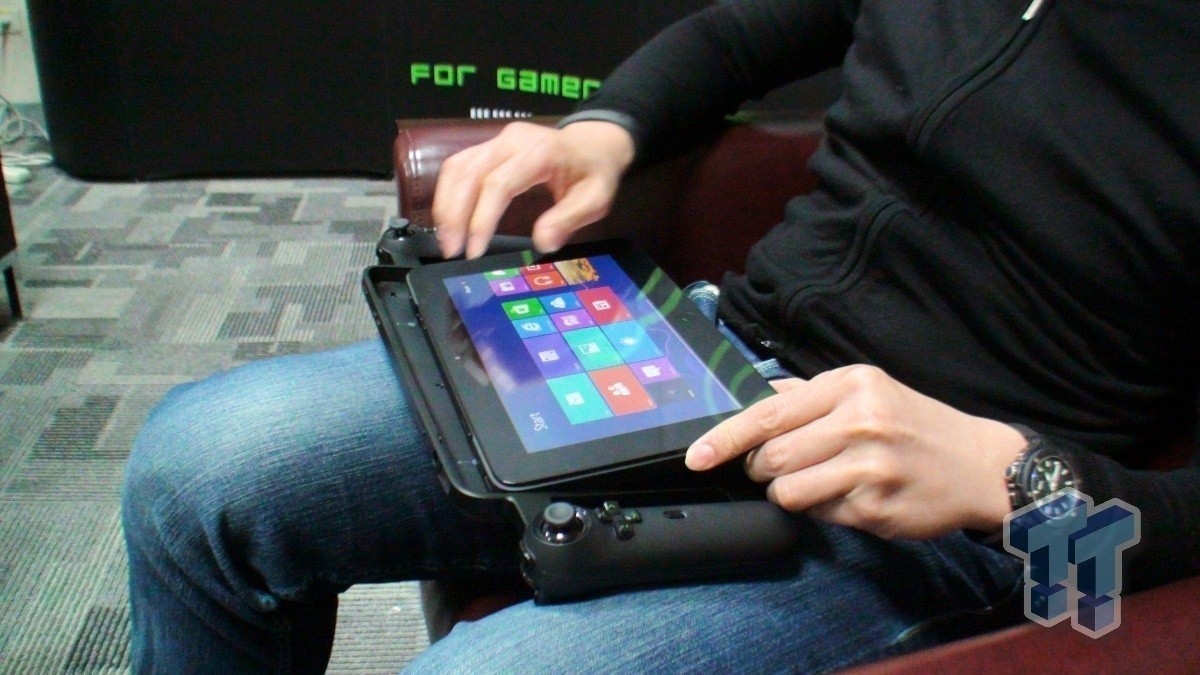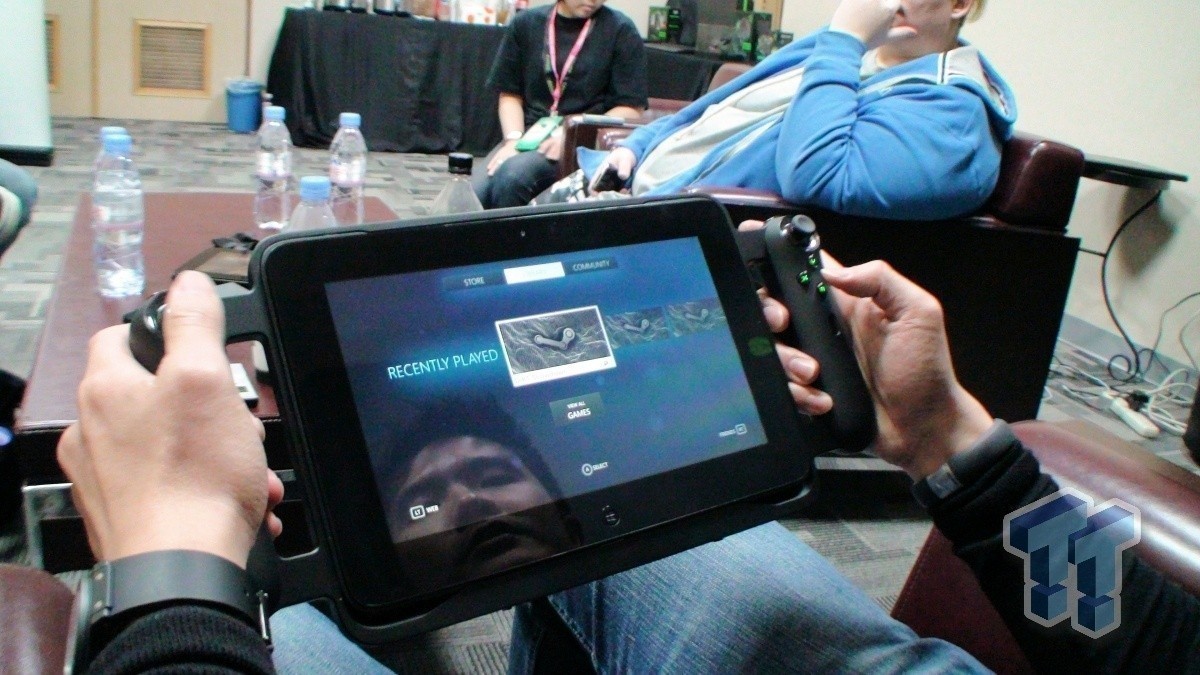 Related Tags