CES 2013 - ASUS released the latest edition of its ARES Graphics Card line today and it, as usual, is a beast. The ROG ARES II is the fastest most powerful GPU available to date, and it looks almost as good as it preforms!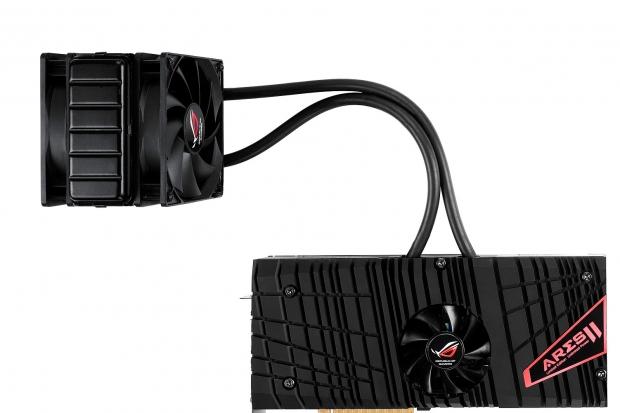 The ARES II features exclusive ASUS DIGI+ VRM and Super Alloy Power technologies for greater stability and product longevity. This GPU Monster is powered by two AMD Radeon HD 7970's, 6GB GDDR5, and is water cooled from the factory. Clocks are set at 1050MHz Base, 1100MHZ Boost, and 6600MHz Memory. Max resolution is set at 2560x1600 through a DVI connection.
ASUS has only manufactured 1000 of these beauties and each one is numbered for collect-ability. No word yet on pricing for the ARES II but with the previous ARES and MARS cards selling in the $1500 range, it is not far fetched to think the ARES II will be in that same range, if not higher.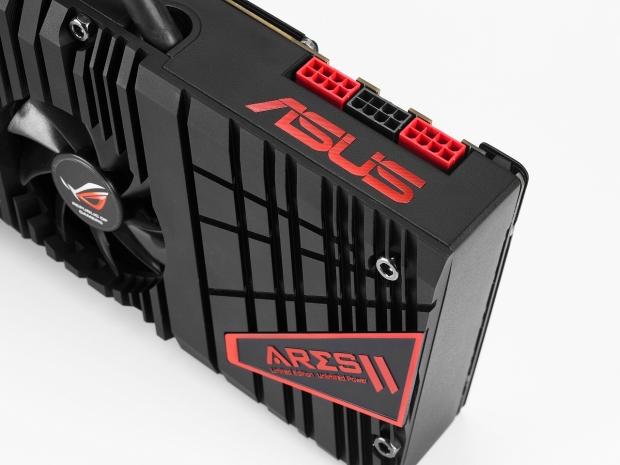 The ARES II is hybrid cooled by a custom liquid cooling unit along with advanced air cooling technology which has drastically improved heat dissipation over reference designs. The hybrid system consist of a closed-cycle liquid system with a dual 120mm radiator. The card itself includes an 80mm dust-proof fan to enable cooling for critical components such as memory, and power delivery circuitry.