Defense contractor Rheinmetall have just tested their 50kW high-energy laser weapon, which was a complete success. The 50kW laser works by looking for a target using something they call the 'Skyguard radar system', locks the target in with an optical scanner before it goes to work.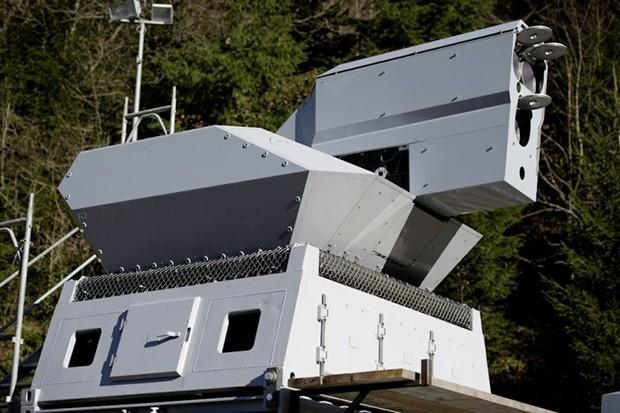 After it has looked for its target, locked it in, it will fire multiple, superimposed beams for extra energy. The German-made HEL cannon was capable of cutting through a 15mm-thick steel girder, but that's not all - it managed to do so from over 3,200 feet away. If you thought that was impressive, the laser was able to taking down a UAV, where after reaching the programmed fire sector, the laser weapon engaged the UAV's immediately, destroying them in seconds - keep in mind that these UAVs were flying at high speeds. Pew, pew indeed.
Lastly, the laser system was used in detection, pursuit and successful engagement of "an extremely small ballistic target". The team used a steel ball measuring in at 82 mm, travelling at 50 meters per second. This was used to replicate a mortar round, which the Skyguard fire control unit detected immediately, tracked the target, engaged it and destroyed it mid-air.
Impressive.