LeakedTT: Shots of BlackBerry 10's new UI
LeakedTT: BlackBerry 10 photos show off user interface and Siri-like voice interface.

Published Mon, Dec 17 2012 11:35 PM CST
|
Updated Tue, Nov 3 2020 12:25 PM CST
With BlackBerry 10 being RIM's last ditch effort to compete with the too-powerful Apple and Google, leaked screenshots are now here to try and help would be customers to get excited.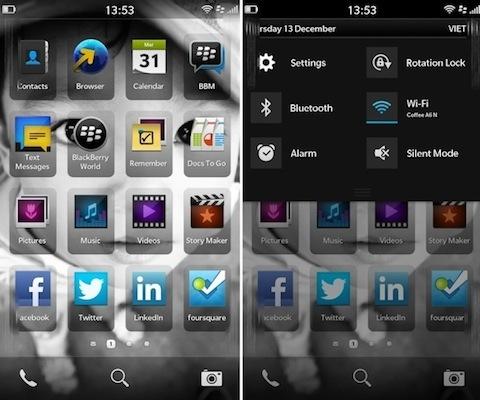 The leaked shots show off the BlackBerry 10 L-Series, which has been revealed by some people on the Tinhte Vietnamese forums. The new pictures show off the updated UI from RIM, and show off the new "BlackBerry Hub" which is an all-in-one message center that sports a voice interface.
You'll see that the pull-down menu looks suspiciously close to Android 4.1/4.2 Jelly Bean, and the home screen just looks like a poor mans version of iOS and Android. Personally I'm not enjoying what I'm seeing and I already see RIM as a sinking ship - do you think this will turn them around? Do the leaked shots excite you at all?
[img]03[/img]
Related Tags