I've been enjoying my PlayStation Vita since it was released nearly a year ago, but I certainly have been feeling the big game releases have been too far and in between. With Sony's news of its PlayStation Plus service being made available on the PS Vita, they've decided to deliver a bundle that brings its popular premium service to new PS Vita owners.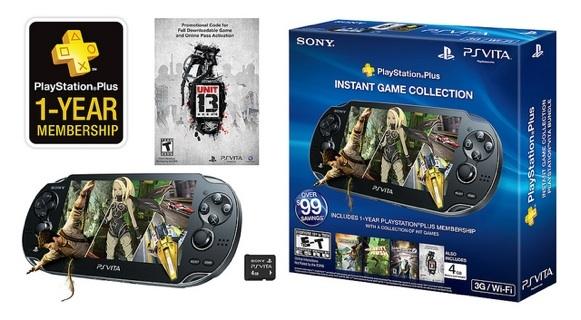 The PS Plus Instant Game Collection PS Vita Bundle, which I hope you all take note as it may be a product with the longest name ever, comes with a 3G / Wi-Fi PS Vita, one-year membership to PS Plus, a voucher for Unit 13 and a 4GB memory card for $299.99.
With the PS Plus service on your Vita, you can access a number of the handheld's most popular titles like Uncharted: Golden Abyss, Gravity Rush and WipEout 2048. But if you plan on taking full advantage of PS Plus on your Vita with this bundle, you may think about investing in a new memory card as 4GB absolutely will not cut it with how much you'll download from PS Plus.
PlayStation 3 users should also note that you can also use the PS Plus service on your console if you pick up this bundle.