Syria gets cut off from the Internet
Syria drops off of the Internet.
Published
0 minutes & 49 seconds read time
Things haven't been good in Syria for a while now, but things have just taken a turn for the worse. A few hours ago, Syria dropped off of the Internet completely. All access to the world wide web has been cut from them.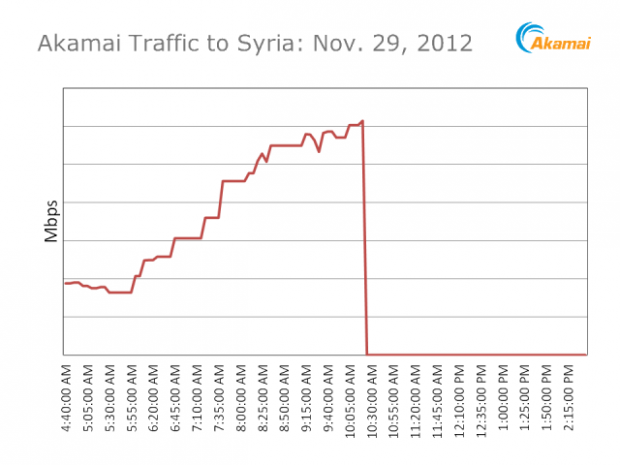 Research for Renesys, who keeps track of the status and health of the technical underpinnings of the Internet across the world, reported at 10:26 UTC that all of Syria's international Internet connectivity was completely shut off. More precisely, that within the global routing table, all 84 blocks of IP addresses assigned to the country have gone unreachable.
This means that any Internet traffic headed to Syria will be undelivered, and that traffic coming from within Syria cannot get to the outside world. This usually happens when they don't want information getting out of the country - and is not a good sign as the regime of Bashar al-Assad is going to do one of two things.
First, they are getting a bit unhappy with how the world sees them right now, or they're thinking of doing something very bad in the coming few days and want as little about it to come out of the country. Our thoughts are with the residents of Syria.
Related Tags