ASRock and GIGABYTE both fight on the podium of motherboard makers - but it looks like ASRock has taken the fight to a different level on its Facebook page. The motherboard maker has posted a troll meme, poking fun at a BSOD on a GIGABYTE motherboard.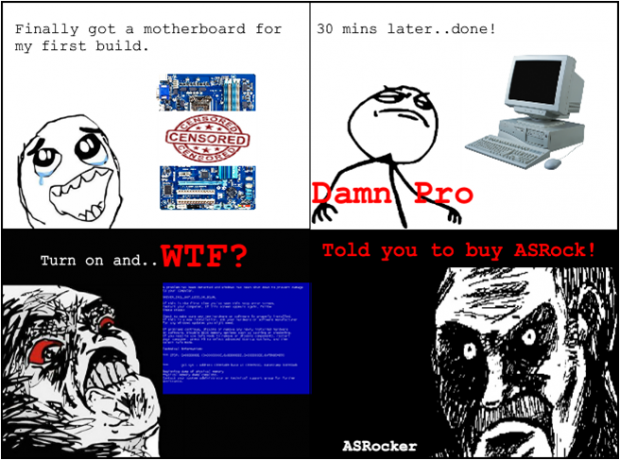 As you can see above, they've cleverly censored out the GIGABYTE motherboard - but you can still tell what brand board it is. So, what I would take away from this is, if you buy an ASRock-branded motherboard, you would never get a BSOD? Or is it in just the first 30 minutes?
I run combinations of all brands of boards at home, my main system with ASRock, my second system with ASUS and my third system with GIGABYTE - I love them all. I do think this was a low blow, and I'm sure GIGABYTE will refrain from retaliating - hopefully they just continue to work on great motherboards and ASRock learn from this.