Samsung only talked about volume production of their uber-fast eMMC memory chips in August, just two months ago, and are already standing proud with their next-generation of hardware. Pushing 20nm to the side, the South Korean giant is moving to 10nm, with the new 64GB eMMC Pro Class 200 sporting a 20% smaller physical footprint.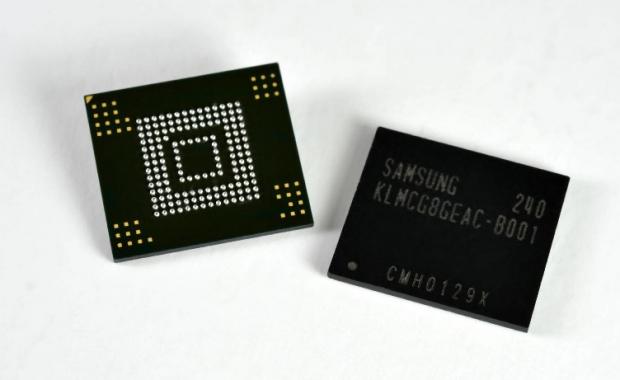 Not only is it smaller, but Samsung are claiming it includes 30% advantages in both performance and manufacturing productivity. The previous 20nm-based flash memory chips only begun taking advantage of JEDEC's eMMC 4.5 interface in August, but Samsung are hoping to talk to JEDEC about creating a new standard that can handle this new design.
Write speeds top out at 2,000 IOPS, with read speeds of 5,000 IOPS - beating the 1,500 and 3,000 for write/read, respectively, on the older hardware. Bandwidth reaches 260MB/sec read, 50MB/sec write. The new 10nm-based flash memory chips went into production last month and are set to be baked into smart devies in the near future.