Google Fiber installation begins in Kansas City
Google has started installing Google Fiber in Kansas City.
Published Wed, Nov 14 2012 11:30 AM CST
|
Updated Tue, Nov 3 2020 12:26 PM CST
Google Fiber is an idea Google has been kicking around for the past couple of years as it aims to become an Internet Service Provider that will offer customers in the U.S. the speeds they deserve at a reasonable price. Earlier this year, they announced Kansas City would be one of the first to receive Google Fiber promising 1 gigabit download and upload speeds for only $70. Today, Google has announced its Google Fiber installation has officially kicked off in Kansas City.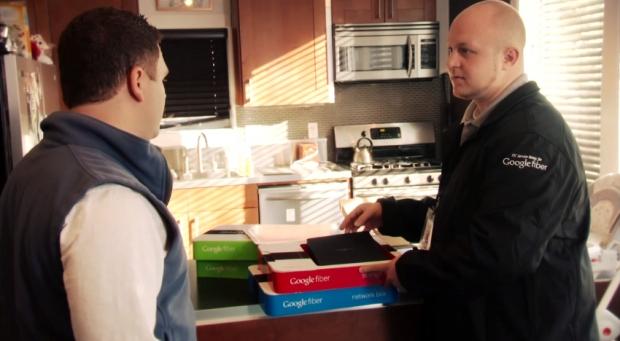 If you live in Kansas City, specifically in Hanover Heights, and see a new box on the side of your home and a sticky note on your door indicating your home is ready for Google Fiber, Google will be contacting you by phone or email within the next couple of days to schedule an appointment with you.
Google Fiber customers will receive a Network Box, which is a gigabit router with Wi-Fi built into it. If you're a Google TV subscriber, you'll also be given a DVR called the Storage Box as well as a Google Fiber TV box for each TV you want connected. Best of all, the remote control Google will give you isn't one of those "universal remotes" that you'll just throw in a drawer somewhere. Instead, it's a Nexus 7 tablet, which I'm sure will cost a ton in rental fees, especially if you accidentally drop it.
Hopefully Google Fiber will become successful in Kansas City so it'll show up in more cities as the U.S. is currently ranked #16 in broadband, which is sad considering we were the ones who created the Internet. The better our Internet is, the easier it'll be to rule the world, which every red-blooded American knows is our ultimate goal.
Related Tags