32GB Nexus 7 teased 'with Android 4.2' in the UK
UK advertisements for the 32GB Nexus 7 tease it comes 'with Android 4.2'

Published Sun, Nov 4 2012 1:35 AM CDT
|
Updated Tue, Nov 3 2020 12:26 PM CST
Android 4.2 has, until now, only been talked about for the Nexus 4 and Nexus 10 devices that were announced last week - but in the UK, it seems that the 32GB Nexus 7 variant will come "with Android 4.2 Jelly Bean".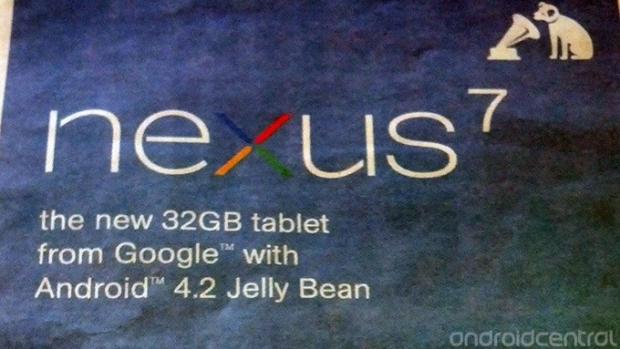 UK retailer HMV, has been advertising in newspaper ads of the tablet sporting the latest Android OS, but with Android 4.2 not yet finalized or open-sourced, it shouldn't be baked into any tablets sitting on store shelves just yet.
With the Nexus 7 being a Nexus device, Google should get Android 4.2 out to it as quick as possible, but I'm guessing we'll see the release of the latest iteration of Android closer to the release of the new Nexus 4 and Nexus 10 tablets next week on November 13.
Related Tags