Developers of Android applications will be pleased to hear that Google has heard your complaints and updated the Android developer console to make it easier to use. As the system stands, there are some significant difficulties seeing whether or not an app is published and is generally confusing to use.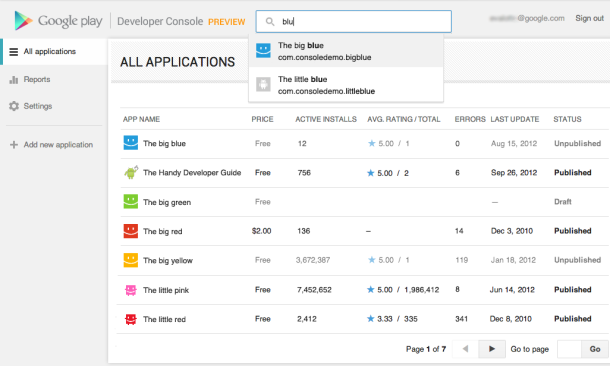 "At its core, the Developer Console is how you put your app in front of hundreds of millions of Android users around the world, and track how your app is doing," the company said in a blog post. "We hope that with a streamlined publishing flow, new language options, and new user ratings statistics, you'll have better tools for delivering great Android apps that delight users."
Like most updates offered by companies, the new version is faster, sleeker, and easier to use, or so Google says. By the looks of it, this is true, though I'm no Android developer. The new version features loads of new analytics with charts and graphs everywhere. Developers can see data by device, country, language, carrier, Android version, or app version.
However, a few features from the old console are not compatible with the new version, so Google has left in the option to switch between views so that those few features are still accessible by developers. Part of the reason that Apple products have so many great apps is that developing is easy. Hopefully this new update will aid Android developers do the same.