TDK to manage 10TB hard drive by 2014 using its new ultra-dense platter technology
TDK Tech will have a commercial 10TB hard drive by 2014, manages 2TB per platter.
Published Tue, Oct 9 2012 11:16 AM CDT
|
Updated Tue, Nov 3 2020 12:26 PM CST
Data centers and archivers, TDK has your back. They have been working on increasing the storage density of traditional hard drives and managed to squish 1.5TB onto a single square inch of platter. This means a 3.5-inch disk's platter can hold 2TB of data. Multiply that by 5 platters and we will soon have 10TB drives.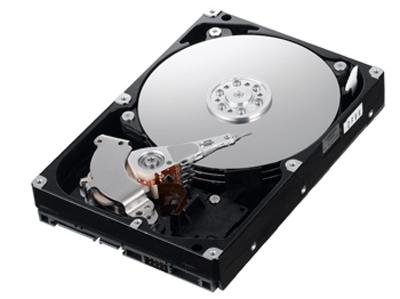 The new technology relies on H/TAMR (Heat/ Thermal assisted magnetic recording) technology. This allows the bits to be flipped on the ultra dense platters. The technology has not yet been squished into a working hard drive, but rather the 2TB per platter was tested on a spin plate.
Drives based upon the new technology is due out commercially by the end of 2013, or early 2014. A working 10TB drive based upon this technology is set to be exhibited at the CEATEC show in Japan. This is the single largest jump forward for hard disk technology in a long time and will have large effects on notebook drives and data centers.
Related Tags