Google brings back power searching lessons, sign up now!
Google offers more Power Searching with Google lessons online for free, sign up now!
Published Tue, Sep 11 2012 4:18 PM CDT
|
Updated Tue, Apr 7 2020 11:29 AM CDT
If you missed it the first time around, Google has brought back its online course "Power Searching with Google" to equip users with the knowledge to use Google effectively and efficiently. You can sign up for the class now for free and take the six 50-minute sessions over two weeks beginning September 24.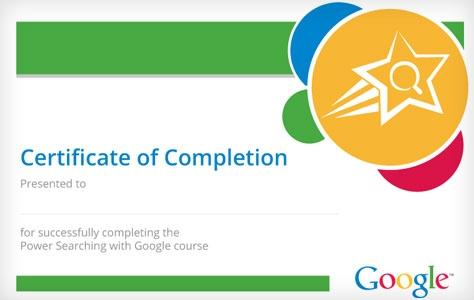 A description directly from Google:
The community-based course features six 50-minute classes along with interactive activities and the opportunity to hear from search experts and Googlers about how search works. Beginning September 24, you can take the classes over a two-week period, share what you learn with other students in a community forum, and complete the course assessments to earn a certificate of completion.
Google also offers up thoughts from the previous class:
During the course's first run in July, people told us how they not only liked learning about new features and more efficient ways to use Google, but they also enjoyed sharing tips and learning from one another through the forums and Hangouts. Ninety-six percent of people who completed the course also said they liked the format and would be interested in taking similar courses, so we plan to offer a suite of upcoming courses in the coming months, including Advanced Power Searching.
Google will be offering more announcements on the upcoming classes, such as "Advanced Power Searching," and we will be sure to keep you updated with these as well. In the meantime, don't forget to sign up for the class.
Related Tags