Samsung introduces Jelly Bean-powered Galaxy Camera
Samsung unveil the Galaxy Camera, is powered by Android 4.1 Jelly Bean.

Published Thu, Aug 30 2012 12:31 AM CDT
|
Updated Tue, Nov 3 2020 12:27 PM CST
I've been wondering for a while now, when we'd see Android-powered cameras. After all, we're seeing super-slim phones that have a million and one features on top of being a camera, but Samsung have answered my prayers with the Galaxy Camera.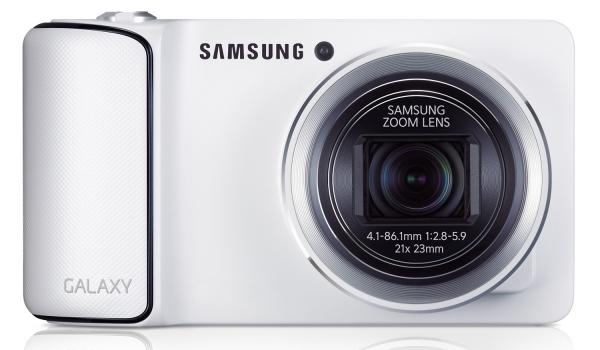 Samsung's Galaxy Camera is a point-and-shoot digital snapper, sporting an insane quad-core 1.4Ghz processor, 8GB of internal storage expandable by SD card, and best of all, is powered by Android 4.1 Jelly Bean. Samsung's Galaxy Camera will have the ability of sharing the taken photos through Wi-Fi and 3G, to social networks, meaning it would be just as useful as a smart device.
Smartphones and tablets may sport 8-megapixel or better cameras, but we know they aren't the same quality as a point-and-shoot digital camera, and no way near the quality of a DSLR. Samsung's Galaxy Camera measures at 2.7 inches by 0.75 inches and weighs in at 10.7 ounces. The guts of it contain a 16-megapixel CMOS sensor capable of ISO settings between 100 and 3,200 that takes data from a 21x optical touch zoom lens.
Galaxy Camera features voice control which will take photos, zoom in and out, and other voice-related functions. A 4.8-inch HD LCD screen on the rear can be used just like any normal digital camera, for previews and frame photos, as the Galaxy Camera lacks an optical view finder. Galaxy Camera sports a few in-camera editing features, and can shoot video in Full HD (1920x1080). It also has the ability to automatically back up photos to the cloud.
Digital cameras just got a whole lot cooler. Unfortunately, no release dates or pricing has been made available, but you should expect it at around the $300-$400 mark.
Related Tags