Oculus Rift receives a new game to play VR on, Hawken
Hawken enters the list of games compatible with Oculus Rift, get ready to ride your Mech in VR come

Published Mon, Aug 27 2012 11:33 PM CDT
|
Updated Tue, Nov 3 2020 12:27 PM CST
Alright, so Oculus Rift just got a whole lot more exciting today, with the announcement that Hawken would support the VR headset when it's released on December 12. During an interview with Forbes, publisher Meteor Entertainment's Mark Long talked of why Oculus Rift and Hawken are a match made in heaven: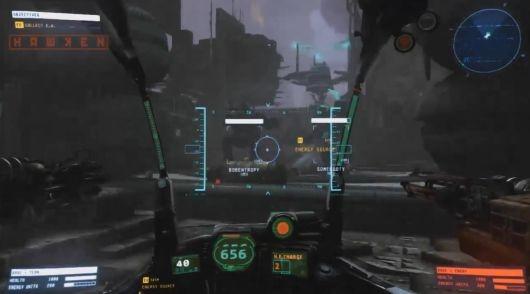 Why Oculus works so well is the sense of presence. You have to experience it. When the graphic world is all around you, it takes the experience to a completely different level. Hawken is perfect for Oculus because its environments are well-suited for the level of visual density and distances you're looking it. The shapes that are close and far away lend themselves well to 3D. When you're in a typical first-person shooter, you're a slave to the direction your weapon is pointing, which is unnatural. Being in a Mech, this offers a more realistic virtual reality experience.
Lag with the VR headset was also discussed, where Long addressed concerns saying that the Unreal Engine has ways of getting around it:
With Unreal we can dynamically change the point-of-view and make sure that the latency is as low as possible for the viewers to eliminate motion sickness. We're going to build out a cockpit that players can buy so they can see the inside of the Mech with Oculus for a more immersive gameplay experience. This is a subset of something we're going to be bringing to the PC game.
At the end of the day, this is an incredibly exciting time for PC gamers. After years of receiving console ports, we're getting something exclusive for the PC. VR headsets, how can you contain your excitement?!
Related Tags