Solid State Drives (SSDs) have been out for quite some time now, but as with any new technology, the iron needs to be bought out to get out some of the niggly issues, some big, some small. One of these has been RAID 0 on SSDs with TRIM.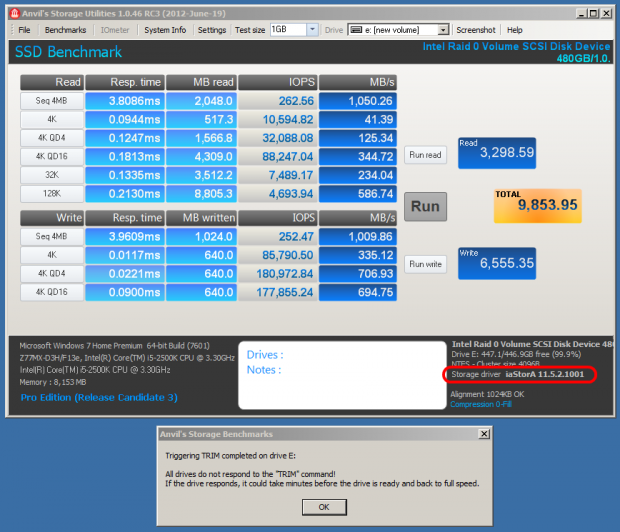 RWLabs has an editorial where they talk about the subject itself, and I can't really condense it into a news post as its a four-page piece. If you're interested in SSD RAID 0 with TRIM enabled, then I suggest you check out the piece here.
RWLabs reckon it won't be long before we see motherboard makers bake the necessary goods into their BIOS', so as long as you've got the hardware, TRIM on RAID 0 SSDs shouldn't be too far away!