Chinese researchers have achieved something quite grand, where they've overcome some challenges in regards to open-air quantum teleportation. The team developed a highly accurate laser pointing and tracking system, reports Ars Technica.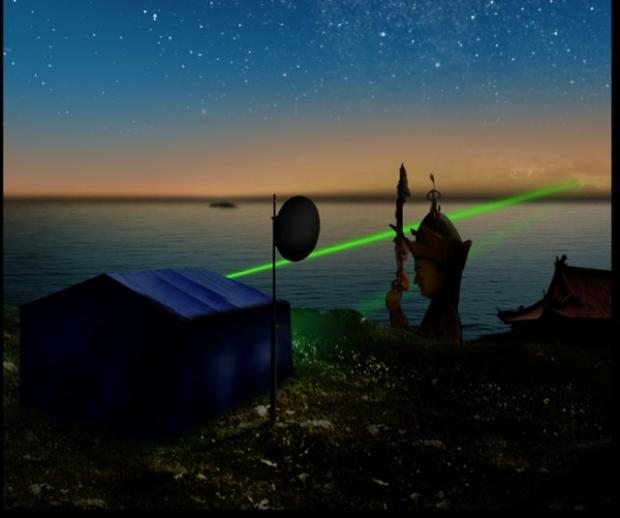 The team of researchers teleported a qubit (which is a standard unit of data in quantum computing) 97 kilometers (!) across a lake, all using a small set of photons without fiberoptic cables, or other such technology. Juan Yin and his team developed the laser targeting device, and the team were necessary to counteract the minute seismic and atmosphere shifts that would usually break the link between the two locations.
Point-to-point accuracy problems are solved by fibreoptic cables, compared to open-air systems, where the cables are used to carry entangled photons, which carry the data required for quantum teleportation. But, this can cause what's referred to as "quantum decoherence", or the corruption of the proton's entanglement data. It's incredibly exciting, and while it's not teleporting people around yet, the aim of it is to transport data, which would require quantum repeater satellites to build the network required.
Scientists still have to work out a way to give qubits a few more microseconds of staying power, so this type of network is definitely a few years away, at least.