"Xbox Windows" branded games are invading Windows 8
Windows 8 will have new "Xbox Windows" branded games that offer in-game achievements
Published Tue, Aug 7 2012 2:33 PM CDT
|
Updated Tue, Nov 3 2020 12:27 PM CST
Windows 8 is bringing a lot of new changes to the Windows operating system. Beyond a completely new Start/desktop interface, Microsoft has fully integrated Windows and Xbox as shown by the new "Xbox Windows" branded games. These games will live separately from the Games for Windows Live service.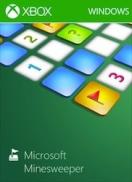 The games that fall under this banner will provide in-game achievements which award Gamerscore to players. This way you can boost your Gamerscore while killing time at work. As of right now, the games that fall under this title give up to 50 Gamerscore and are Microsoft productions: Minesweeper, Solitaire, and Majong.
Minesweeper provides the most chance to increase your Gamerscore with a possible 50 spread out over 4 achievements. You get 5 Gamerscore just for being blown up by your first mine. Solitaire provides up to 40 Gamerscore with 10 being awarded for just flipping over your first card. Majong has 25 Gamerscore with 5 being awarded for changing the game's theme.
Microsoft has promised to not drop support for the Games for Windows Live brand and instead promised "new investments in Metro style games" such as Minesweeper, presumably. Windows 8, with all these new features, will be released on October 26.
Related Tags