While Google and ASUS' Nexus 7 tablet will retail in the U.S. for $199, and the companies saying they're selling it for a little over cost, a teardown by IHS iSuppli has shown that the Nexus 7's total build cost is $151.75 for the 8GB model.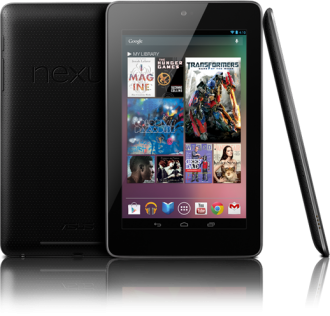 The 16GB Nexus 7 costs $159.25 to make, and the BOM (bill of materials) is a little lower than previous estimates, pegging the Nexus 7 at around $184, seeing the companies make around $15 per tablet sold. Where the interesting part comes in, is that the 8GB is $199 retail, and the 16GB is $249 retail. Considering there's only $7.50 worth of difference in build prices, a $42.50 profit for the 16GB is not bad at all.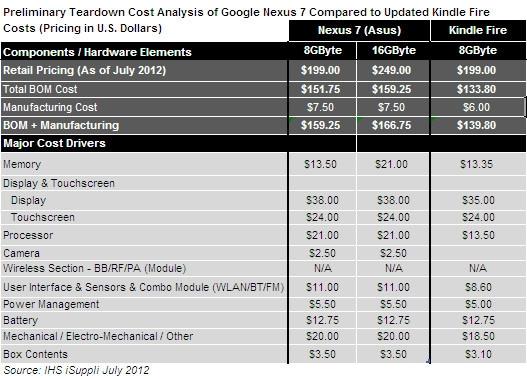 But, this is no different to other products and companies doing the same thing. It is known in the industry to make money from selling memory, storage and other options at disproportionate premiums. Considering the Nexus 7 is powered by NVIDIA's Tegra 3 SoC, it's a great alternative for $199 (or $249).