Google gets upset over YouTube to MP3 converter, threatens legal action
Google sends a letter to a YouTube to MP3 converter site threatening legal action.
Published Jun 19, 2012 12:32 PM CDT
|
Updated Tue, Nov 3 2020 12:28 PM CST
0 minutes & 57 seconds read time
Google doesn't appear to be happy with a website that is converting YouTube videos into MP3s and allowing visitors to convert YouTube videos into MP3 files for download. It turns out that they are so unhappy with the website, which pulls in 1.3m visitors a day, that they have sent a letter threatening legal action.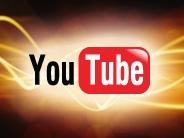 Apparently, this service that the site is providing is against YouTube's Terms of Service and, as such, YouTube has blocked the websites servers from accessing YouTube. Google has only provided the site with 7 days to comply with Google's request or they could face possible legal action for break the Terms of Service.
"We would estimate that there are roughly 200 million people across the world that make use of services like ours and Google doesn't just ignore all those people, they are about to criminalize them. With the way they are interpreting and creating their ToS every one of those 200 million users is threatened to be sued by Google," the converter spokesman said.
It's pretty clear why YouTube can't have people going around ripping MP3s of pop songs posted on YouTube. If they were, record labels would no longer want to put music videos on the site and Google/YouTube would miss out on a large amount of hits and money. But, if Google wants to end all YouTube to MP3 converters, they have a large task in front of them.
Related Tags