Computex 2012 - I'm sitting here in the famous house of our reviewer Shane Baxtor (who is one of the best guys you'll ever meet btw) and I look to my left, I look to my right, heck, I can walk into his kitchen and there's SAPPHIRE gear everywhere. More exciting is seeing some gear in person, at Nangang today we checked out SAPPHIRE's huge demos where multi-monitors and GPUs were being shown off.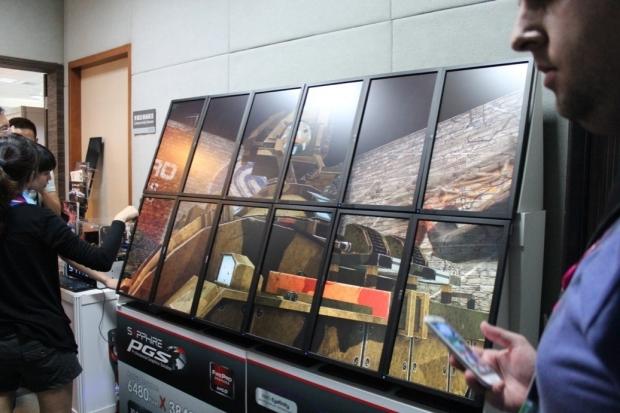 I'll keep the details low on this, and just let this post make itself with pictures - check out the 5-screen portrait mode setup. This is something I want to crank at home. There's also a 6-screen portrait setup, and wait for it... a 12-screen setup. Yes, that's 12, as in 2 more than 10 and 11 more than 1. 12 screens in portait, I put my finger to my wrist to make sure blood was stil pumping through my veins and I had not died and gone to heaven. SAPPHIRE, I bow to you.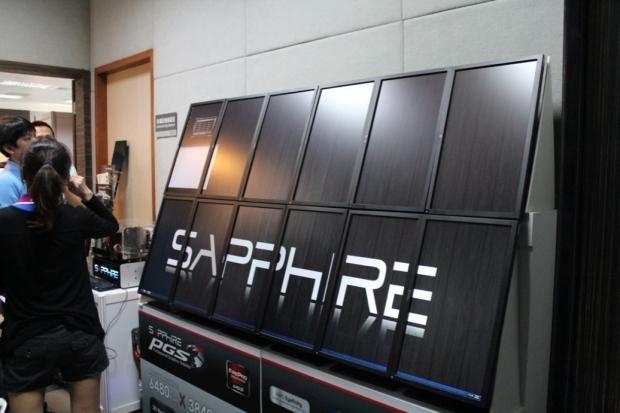 Another thing that caught our eye was SAPPHIRE's HD 7770 Ultimate, which is a passively-cooled GPU. Yes, no fans so this thing is completely, 100-percent silent. Apart from the screams of joy you'll do when you're using this thing.