Best and worst of E3: Day 1
Awards for the best and worst of E3:Day 1 based solely on my opinion.
Published Jun 5, 2012 10:45 PM CDT
|
Updated Tue, Nov 3 2020 12:28 PM CST
1 minute & 9 seconds read time
I'm going to hand out some awards that are based solely on my opinion from what I have seen over the show. Some of them will be serious, some not so much, so without further ado, I shall begin.
I have to give Ubisoft the award for best press kit. No, it wasn't some amazing game or flash drive. Instead, it was a just a plain old business card with information on where to download it from. Well, why does it win? Because it is hilarious. Take a look for yourself: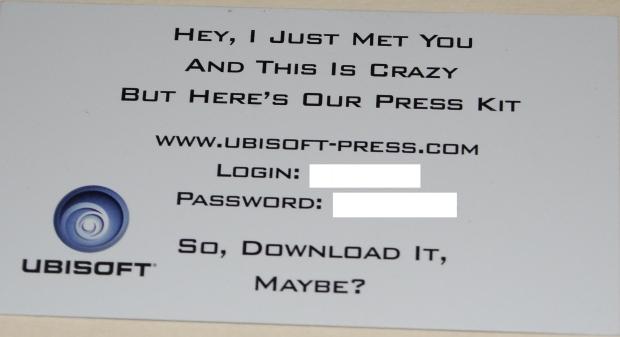 Crysis 3 undoubtedly wins best game of E3 Day 1. Even in pre-alpha stage, the game has a polished look that we have come to love from Crytek. I was not allowed any pictures or videos of the game, but did post my hands-on thoughts already. I may be partial to the Crysis series, but if you had played the demo, I'm sure you would agree with me.
[img]2[/img]
Activision has won the my award for most annoying booth. Don't get me wrong, the booth was awesome, but they had the music up just a wee bit too much out front. The Activision booth had a massive display across its entirety which had to be worth a few million. Underneath, they had alcoves in which visitors could walk into to view and demo games.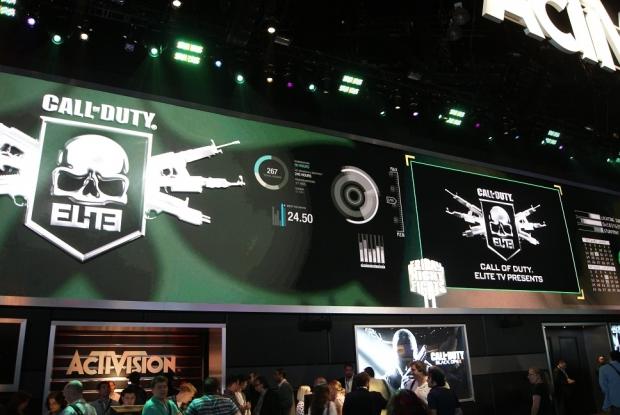 These are just a few awards for day one and a way for you to gain some insight into the trade show world. I'll be back tomorrow with another awards post that will be for the second day and other wing. Until then, keep your eyes pegged for more about E3 because there is about to be a lot more news.
Related Tags