Facebook Camera is a new app which is designed to let users see just pictures from all of your Facebook friends. Designed and released by Facebook, I can't help but feel the Instagram acquisition is partly to blame for this. With the new app comes the ability to share multiple photos at once, instead of having to upload them one at a time.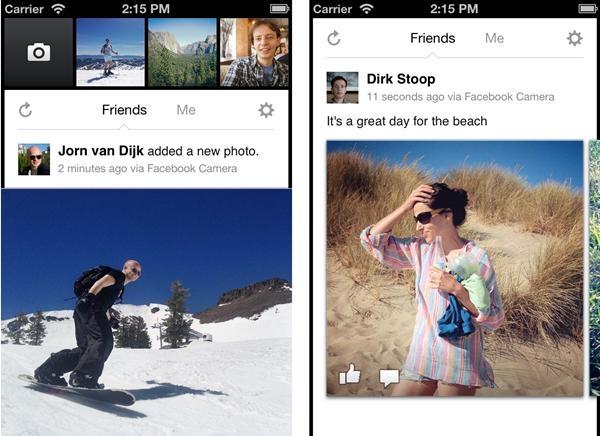 The new app makes viewing photos easier as you can swipe through the pictures in an album. In Facebook's words: "When you launch the app, you'll see a feed of just great photos from the people you care about. You can swipe to see more of any album or tap to enlarge an individual photo." Cool. But isn't that what you already do on the regular Facebook app?
The reason to believe it is due in part to the Instagram acquisition? This feature right here: "It's also easy to edit photos with new tools like the ability to crop, rotate and add filters to any picture in your camera roll." Specifically, the add filters function. The new app will be available on iPhones later today and Facebook is offering the option to have a link texted to your iPhone.