Earlier on today we were invited down to the VIA headquarters where we met up with marketing director Richard Brown who introduced us to its new APC computer system.
The APC computer is a $49 Android system based on the brand new Neo-ITX form factor which measures in at roughly half the size of standard Mini-ITX based motherboards. It features an 800MHz ARM SOC (VIA WonderMedia ARM 11 SoC) with 512MB of DDR3 memory and 2GB of onboard flash memory for storage. A modified version of Google Android 2.3 uses up most of that 2GB of flash storage, but there are external storage options. On the back I/O is a microSD slot and of course you could hook in an external USB 2.0 drive. VIA spent a lot of time customizing Android to enable keyboard and mouse support which natively it does not support. The system also comes with the modified apps such as a YouTube player, Angry Birds, a file manager, web browser and more.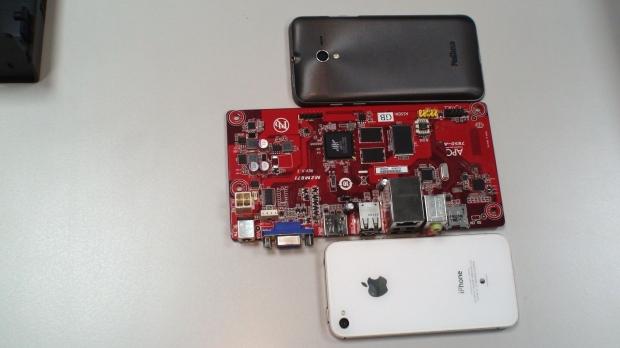 However, the VIA APC is not designed to be about local storage. It is designed to stream your content from the cloud and does so at an amazing price and within a very tiny footprint. The APC will fit in normal Mini-ITX cases with room to spare for something like a 3.5-inch or 2.5-inch hard drive. On the I/O panel you get VGA output, HDMI output (up to 720p playback with hardware acceleration), four USB 2.0 ports, gigabit LAN and audio out and microphone in.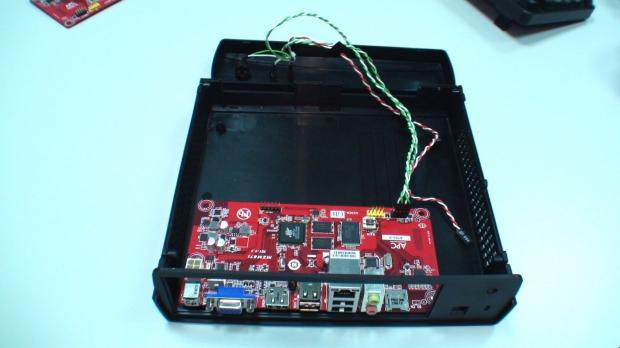 There is not much on the motherboard / computer itself. There is just the few chips required to power the system along with a four pin fan header if you wish to add a cooling fan to the system, but it does not require it and enables a completely silent system. One of the other amazing aspects of this system is that at load it only consumes 13.5 watts of power and hardly anything at idle coming in at just 4 watts. The system will ship with just a small 15 watt external power supply.
[img]2[/img]
VIA expects to start shipping the APC, "a bicycle for your mind", towards the end of June or sometime in July for just $49. The other big news is that VIA will be selling the APC directly on www.apc.io. Pre-orders will begin very soon. For a closer look at the Nano-ITX Neo-ITX APC, watch the video above.