Intel makes it clear, they want more business from Apple
Intel wants more pie... Apple pie that is, Intel are pushing for more business from Apple.

Published Mon, May 14 2012 4:29 AM CDT
|
Updated Tue, Nov 3 2020 12:28 PM CST
Intel really wants to cosy up to Apple, with CEO Paul Otellini having made it very clear to investors and reporters that the chip-making company will continue to angle more business from Apple in mobile devices, with his mission to "ensure our silicon is so compelling [that] they can't ignore us".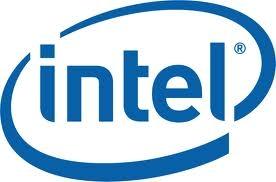 Intel already have a strong relationship with Apple as they're the ones baking processors in all of Apple's desktop and notebook products, but Intel want to replace the ARM-based processors that you'll find in Apple's mobile lineup.
If we rewind a few years, we would have found stories of the iPod and iPhone architect Tony Fadell threatening to quite Apple in 2006 if the company had chosen to go with Intel for their forthcoming iPhone, where CEO Steve Jobs had actually favored. Intel's offerings at the time were not energy-efficient enough, but this was 2006 after all.
Between now and then, Intel has put a considerable amount of effort into their energy-efficiency and size over the years, where they'd gained a fair amount of ground in the mobile device field. Intel heavily invested in chip fabrication plants and engineering resources to constantly improve its size and efficiency over their rivals.
Intel have plans on shipping chips fabbed on a 22nm process, and has 14nm scale chips that will arrive in a 2014.
Related Tags