Microsoft bans Firefox on upcoming ARM-based Windows 8, Mozilla claims
Mozilla accuses Microsoft of banning Firefox on ARM-based Windows devices.
Published Thu, May 10 2012 2:33 PM CDT
|
Updated Tue, Nov 3 2020 12:28 PM CST
Microsoft is banning alternative browser on the upcoming ARM-based Windows 8 platform, or so Mozilla is claiming. It seems as though this could be an anti-competitive practice in which Microsoft may end up getting sued. But, let's examine the reasons that Microsoft isn't allowing alternative browsers. Trust me, you'll get quite the laugh.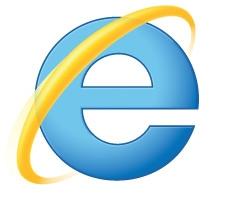 "They're trying to make a new version of their operating system which denies their users choice, competition, and innovation," said Harvey Anderson, Mozilla's general counsel. "Making IE the only browser on that platform is a complete return to the digital dark ages when there was only one browser on the Windows platform."
Microsoft Deputy General Counsel David Heiner told Mozilla the reasons they wouldn't be able to write a browser for Windows 8 ARM, Anderson said:
ARM processors, which power virtually all iOS, Android, and Windows Phone smartphones and tablets today, are different from the x86 chips that power PCs. The chips have new requirements for security and power management, and Microsoft is the only one who can meet those needs.

Windows RT -- the version of Windows 8 geared for ARM devices -- "isn't Windows anymore."
"First, Microsoft has a browser that runs in Classic mode on Windows ARM. They are not allowing us that same access to run our browser on Classic. Second, Microsoft has a browser that runs in Metro mode on Windows ARM that has access to rich APIs that they are denying to third-party Metro browsers on Windows ARM," Dotzler told CNET. "So, we are denied the ability to deliver any browser on Classic, and we are denied the ability to build a competitive browser on Metro."
Let's start with reason number 1 above. How often has Microsoft written software that has security holes or wastes resources? If you're thinking what I am, you're thinking near all of the time. Anderson agrees: "I trust Firefox before I trust IE. That's one of the key reasons Firefox took off."
Reason 2 above is somewhat acceptable, but at the same time is stifling competition. Anderson of course disagrees with this argument as well: "The idea that it's not Windows it doesn't make sense." Microsoft appears to be taking a page out of the iOS book and locking down applications in order to provide a better user experience, but is it better for the customer?
Related Tags