Two Romanian fortune-tellers allegedly con clients by using Google
Two Romanian fortune-tellers have been accused of using terrestrial methods to foretell futures.
Published Tue, May 8 2012 3:30 PM CDT
|
Updated Wed, Mar 10 2021 1:19 PM CST
In what I can only call a hilarious turn of events, two of Romania's most renowned fortune-tellers have been accused of using Google, rather than the spirits, to con clients into doing some outlandish things and forking over cash for the services. One client was encouraged to throw her money into a lake to rid herself of her troubles.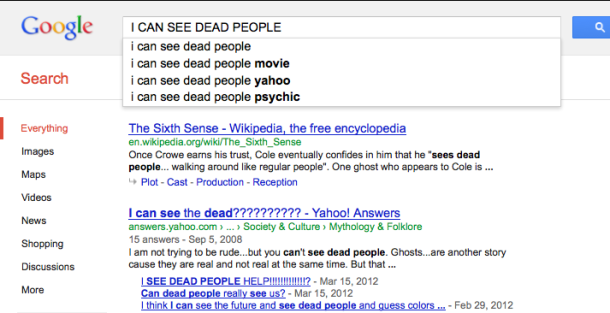 With the internet around, it's so much easier for people to collect information on other people. As such, it was just a matter of time before a fortune-teller put it to use. The fortune-tellers are accused of using their Wi-Fi connections to Google clients and their loved ones. I guess that sort of counts, since after all, Wi-Fi is kind of magical.
But, their misdeeds didn't stop there. According to the allegations, the fortune-tellers trawled their clients' social networks and even used electronic surveillance equipment on those who would pay large sums of money. In a bit of irony, these fortune-tellers couldn't foresee their future in that the prosecutor they tried to bribe was also under electronic surveillance.
Related Tags