Been waiting for that magical 1TB number for your SSD purchase? Well, you won't have to wait long, or you could grab one now if you're based in Japan! A 1TB KingMax-branded SSD has been spotted on Japanese retailer shelves.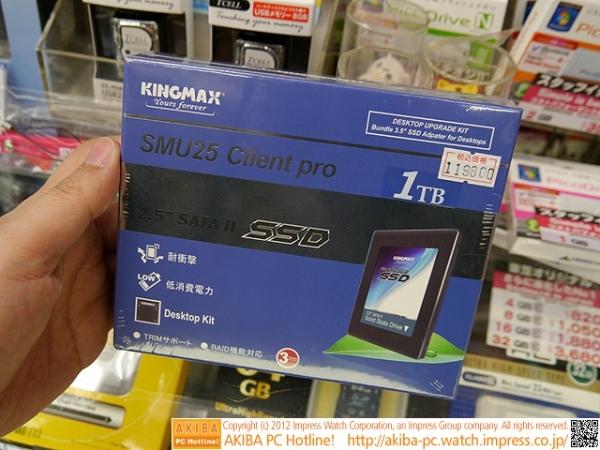 The SSD in particular? It's the KM01TBSMI25 from KingMax. This SSD is the usual 2.5-inch form factor coming in at 7mm thick. It's controller and NAND flash memory are unknown at the moment. We do know it supports TRIM, sports the SATA 3Gbps interface (instead of the SATA 6Gbps interface).
Spec-wise, it's not too bad: it's able to pump out 20,000 IOPS in random read/write, sequential read and write speeds of 250MB/sec and 200MB/sec, respectively. This drive comes with a three-year warranty and currently has a price of Yen119800 (US$1500).