Google Drive debuts after much speculation, details finally known
Google Drive officially launches today with 5GB of free storage.
Published
0 minutes & 58 seconds read time
We've been anticipating the launch of Google Drive for a couple of weeks now, with the occasional rumor drifting about regarding when it was going to launch, pricing, etc. Well, today it has finally launched and the details are now fully known and available for me to report to you, just in case you hadn't seen it.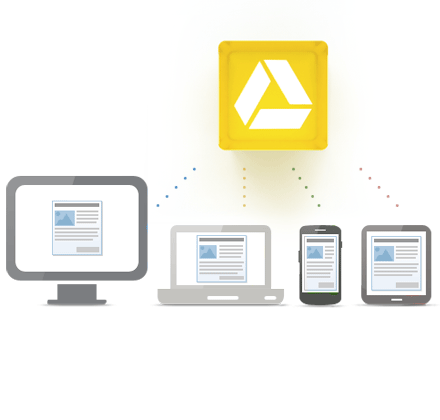 Google drive is now available at drive.google.com and you can visit there now to "get started with 5GB free." This brings me to the features presented by Google Drive. You get 5GB free which is comparable to Apple's iCloud and better than Dropbox's 2GB. Microsoft offers 7GB, or 25GB if you signed up before Monday.
Of course, Google offers additional storage for a cost and surprisingly, at least to me, it seems more expensive than the competitors. For 20GB annually, Google charges you $29.88. iCloud costs $40 and SkyDrive costs only $10. Dropbox doesn't offer 20GB annually. For 100GB, Google charges $59.88 annually. SkyDrive costs $50 and Dropbox, $199. iCloud doesn't offer 100GB annually.
I would encourage you to check out the different services and their offerings because they all have different pros and cons. Also, if you combine the free services from the different providers, you can easily get 14GB for free if you don't mind splitting your files among different providers. It's not like e-mail--as long as you can access the files you need on the devices you need, what's the harm in getting more for free?
Related Tags