Quite honestly, I had completely forgotten about Norton. I mean, who still uses their anti-virus software when there are free alternatives such as AVG or Avast? Perhaps this new cloud-based password manager will help bring users back. Identity Safe is the new password manager and is compatible with Windows, iOS, and Android.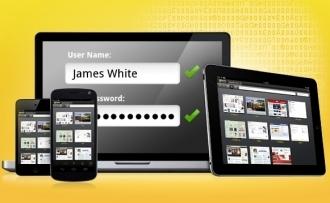 A startling statistic says that 70% of web surfers have forgotten a password in the last month. Wow. Norton hopes to gain users to the service by putting an end to it. By doing so, they are going head-to-head with LastPast and others who are already in the market place for this type of software.
Identity Safe can manage and generate new passwords for the user as well as use its pedigree of anti-virus software to warn you of malicious sites. The service will remember your passwords and other login credentials and automatically fill them in when you visit a site you have saved them for. It will additionally act like RoboForm and remember non-login data like addresses, credit card numbers, frequent flyer numbers and more.
The service will be free for lifetime if you download it by October 1, 2012. Afterwards, there is no mention of the cost, so make sure to download it before then. There has been a Mac version advertised, but nothing has materialized of it yet. So go ahead, go download it, just don't forget the password you use!
EDIT: It has been brought to my attention that Identity Safe is indeed available for Mac.