AMD does better than expectations but still loses money
AMD beats expectations but still loses $590 million.
Published
1 minute & 3 seconds read time
AMD reported its first quarter financial results today and it's not quite as bad as was expected. AMD beat expectations, but they still posted a loss of $590 million. AMD has a strong product line-up in both the CPU and GPU markets, but it's pretty hard to compete against the chip giant that is Intel.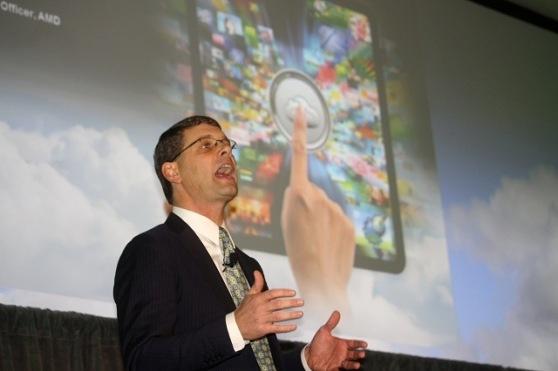 The loss, however, is not due to operations but rather an accounting charge. Revenue for the quarter was $1.59 billion which was higher than the expected $1.56 billion Including the accounting charge, the loss of $590 million amount to 80 cents a share. If we take out the accounting charge, AMD had a good quarter, with a non-GAAP profit of 12 cents a share, or $92 million. Analysts predicted only 9 cents a share with the accounting charge taken out.
"AMD delivered solid results in the first quarter as we remain focused on improving our execution, delivering innovative products, and building a company around a strategy to deliver strong cash flow and earnings growth," said Rory Read, AMD president and CEO. "A complete top-to-bottom introduction of new APU offerings, combined with ample product supply resulting from continued progress with our manufacturing partners, positions us to win and grow."
AMD has some upcoming products that target the fast-growing tablet market as well as the laptop market. Even though AMD is in debt, it is generating $500 million in free cash flow which can be used to pay down that debt. AMD is in a much better financial state than they have been in the past. It will be interesting to see the financial report one year from now.
Related Tags