The creator of the iconic 3D FPS game genre, John Romero, has discussed his plans regarding creating another first-person shooter after his notorious failure Daikatana. Work hasn't begun on the game quite yet, but Romero says that he knows what it's going to be like and he thinks it's pretty cool.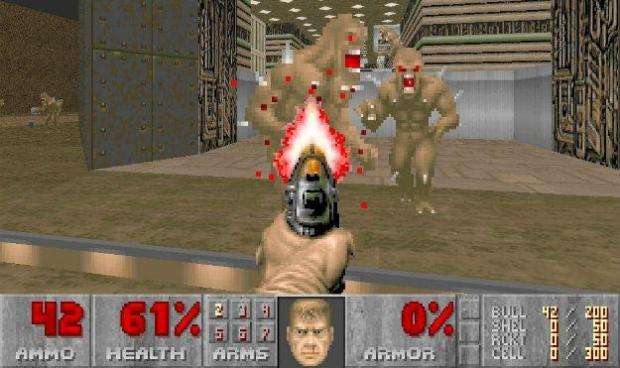 "I'm definitely going to be making another shooter and it will be on PC first. I don't want to talk about the details but I already know what it is," said Romero. "I've already kind of designed the thing and it's pretty cool-though of course, I am going to say that." He does go over some of the specifics of the MMO portion of the game:
It's a persistent game, it has persistent player data, the character grows and gets better over time. You will be playing the game as you would expect a shooter to feel, but the specifics of your situation, narrative wrapper and reward system are all unique.
He also says that it won't be like today's popular shooters. In other words, players won't be bullet sponges or able to tank:
I'm not a fan of cover systems or the player being a bullet sponge. I'm not that interested in the tank-like player; I like feeling that I have skill in the game. I love twitch 180s, fast targeting, fast firing, fast movement. So anything that's not like that-like current shooters that are basically a track going through a level to the exit and everything is closed off-is not interesting to me.