Arizona attempts to outlaw cyberbullies, Internet trolls
Arizona is working on a bill that would outlaw 'lewd or profane language' on the internet.
Published
1 minute & 35 seconds read time
A new law in the state of Arizona could make my favorite pastime illegal. No, I'm not a cyber bully, I'm an internet troll. The new law has implications that could turn every chat room and comment section on the web illegal. The law is set to make just about any annoying, harassing or offensive online comment, reply or message illegal in the state of Arizona.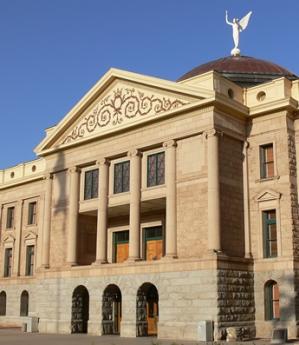 If I were to continue being a troll after the passing, I could be fined $250,000 and put in jail for 6 months. The bill takes an older telephone bill regarding these issues and just updates it to read "electronic or digital communications." No one took the time to consider the differences in the media, such as, you know, the internet doesn't sit there ringing at you. You actually have to voluntarily seek out the internet.
Media Coalition has sent a formal request to the governor after realizing the potential dangers the bill has. They did a great job of capturing the issue in just a few paragraphs:
H.B. 2549 would make it a crime to use any electronic or digital device to communicate using obscene, lewd or profane language or to suggest a lewd or lascivious act if done with intent to "annoy," "offend," "harass" or "terrify." The legislation offers no definitions for "annoy," "offend," "harass" or "terrify." "Electronic or digital device" is defined only as any wired or wireless communication device and multimedia storage device. "Lewd" and "profane" are not defined in the statute or by reference. "Lewd" is generally understood to mean lusty or sexual in nature and "profane" is generally defined as disrespectful or irreverent about religion or religious practices.
Government may criminalize speech that rises to the level of harassment and many states have laws that do so, but this legislation takes a law meant to address irritating phone calls and applies it to communication on web sites, blogs, listserves and other Internet communication. H.B. 2549 is not limited to a one to one conversation between two specific people. The communication does not need to be repetitive or even unwanted. There is no requirement that the recipient or subject of the speech actually feel offended, annoyed or scared. Nor does the legislation make clear that the communication must be intended to offend or annoy the reader, the subject or even any specific person.
Related Tags