SEGA slashes jobs, cancels in-development games
SEGA wants to concentrate on core IP and digital distribution, cut jobs and cancels games.

Published Mon, Apr 2 2012 11:26 PM CDT
|
Updated Tue, Nov 3 2020 12:29 PM CST
SEGA have confirmed they have cut jobs and ceased work on in-development non-core titles, as the company is mourning with the loss of almost 50-percent of income for the financial year. SEGA also confirmed they will go through a restructuring exercise that will see a fair amount of job losses across Europe and the U.S., but they aren't saying just how many positions are at risk.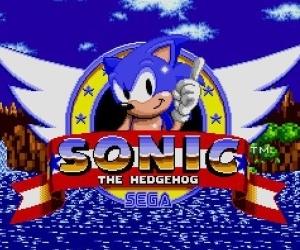 SEGA are now trying to stop bleeding money from multiple wounds, and have declared non-core IP a factor in this, and have cut it. From now on, instead of developing new games, SEGA will concentrate on pushing its established IP including Sonic the Hedgehog, Total War, Football Manager, and the Aliens franchise. SEGA are also looking to get out of the retail business, and push the creation of downloadable titles to sell on Xbox Live Arcade, PlayStation Store, the Nintendo eStore, and Valve's Steam platform.
A SEGA spokesperson explained in a statement to the press:
This realignment of the business around existing and digital IP is a necessity to ensure that Sega continues to invest and enhance its digital business offering, whilst reducing its reliance on traditional packaged goods.
As a result of the Sega Sammy Board decision to consolidate the business, many of our internal functions will be re-structured and this could result in a number of redundancies within the publishing business across the Western organisation. The company will be entering into a re-structure phase to reflect the unprecedented change in our industry and to move the company forward appropriately.
The changes will position Sega as a content led organisation, maximising sales with a strong and balanced IP portfolio across both packaged and digital distribution. The management team are confident that the proposed restructure will benefit the company and make it fit for purpose within the changing nature of the industry over the coming years.
Related Tags