Apple TV gets torn apart, reveals A5 chip, 512MB RAM
Apple TV opened up, reveals same 8GB flash storage, but bumped up to 512MB RAM.
Published
0 minutes & 53 seconds read time
Apple's third-generation Apple TV has splashed down, and it has already been taken apart by a forum member of XBMC.org, revealing a bunch of details of its innards. Apple has previously noticed on its tech specs page for the new Apple TV that it sports a unique single-core A5 system-on-a-chip, an upgrade from the previous A4 chip featured in the previous generation, but lacking the dual-core goodness of the A5 featured in the iPhone 4S and iPad 2.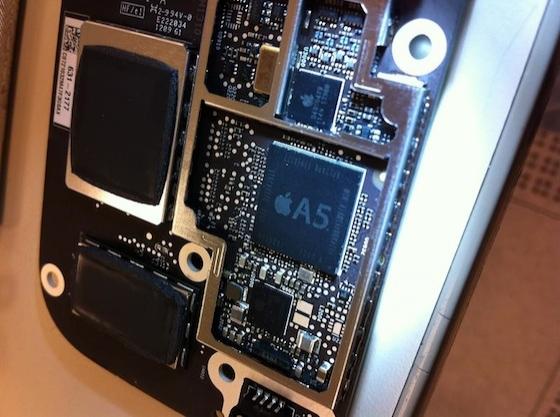 The A5 chip in the new Apple TV is identified as APL2498, indicating a variation on the APL0498 processor that is found in the standard dual-core A5 part. The part number for the RAM included in the chip suggests that it's a 512MB chip from Hynix, a nice upgrade from the 256MB of RAM in the A4 package on the previous-gen Apple TV.
Flash storage is the same, where we have an 8GB part from Toshiba, the same storage capacity found in the previous model. Apple could've increased the storage amount, considering the new Apple TV is capable of 1080p playback, but at the same time Apple most likely enjoy keeping the $99 pricing. Lastly, the new APple TV also seems to sport a second antenna which was not found in the previous-generation model, it's currently unknown what this new antenna is capable of.
Related Tags