Valve Corporation is now worth $3 billion, Gabe is worth $1.5 billion or more
Valve Corporation has been estimated to be worth over $3 billion.

Published Fri, Mar 9 2012 1:29 AM CST
|
Updated Tue, Nov 3 2020 12:29 PM CST
Forbes has a nice article out, where they've stated that Valve co-founder and managing director, Gabe Newell is one of the richest people on the planet, with an estimated net worth of $1.5 billion, he ranks in at 854th out of 1,226 global billionaires.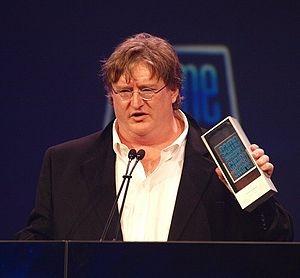 Newell made his debut on Forbes' list of world billionaires, as Valve had a smash-hit 2011. Valve had massive success in both in-house developed games such as Portal 2, but as a game distributor, where Steam doubles its sales for the seventh straight year, and now features over 40 million users.
With the "most conservative estimates", Valve's enterprise value sits at more than $3 billion, and because Newell owns more than 50-percent of the company, he is worth in excess of $1.5 billion. The privately-held Valve Corporation are hush-hush when it comes to revenues, and Newell himself doesn't comment on his personal finances. So, Forbes consulted with video game industry insiders, equity analysts, investment bankers, and technology analysts to figure out just how much Valve is worth.
So, uh, Gabe. When are we catching up for lunch, buddy? :)
Related Tags