This has been going on for quite a while now, but just a few moments ago, Sweden's Supreme Court handed down its decision to not grant leave to appeal in the long-running Pirate Bay criminal trial. What this means is that their previously determined jail sentences and fines handed out to Peter Sunde, Fredrik Neij, Gottfrid Svartholm and Carl Lundström will stand.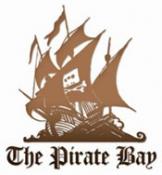 During the original 2009 trial, Fredrik Neij, Peter Sunde and Carl Lundström all had their sentences decreased, but ordered to pay increased damages that added up to millions of dollars to be handed over to the entertainment company plaintiffs.
The three men filed for a hearing of their case at the Supreme Court, which happened today, and their request was denied. This means that the previously-given sentences now stand, and are final. Peter Sunde aka Brokep, will face 8 months in prison. Fredrik Neij aka TiAMO, is looking at 10 months. Businessman Carl Lundström has just 4 months behind bars. They are all still required to pay a combined $6.8 million in damages.
A fourth defendant and Pirate Bay co-founder, Gottfrid Svartholm, was absent from the appeal hearing due to medical circumstances. He also failed to appear at a subsequent hearing, where it was announced last year that the District Court ruling of 2009 against him for 1-year in prison, has been made permanent.
Carl Lundström's lawyer Per E Samuelsson, has said:
The verdict is absurd. I am disappointed that the court is so uninterested in dissecting and analyzing the legal twists and turns of one of the world's most high-profile legal cases of all time.