Windows 8 beta will arrive in late February
Microsoft's next-gen Windows 8 beta, arrives late next month.

Published Wed, Jan 11 2012 4:24 AM CST
|
Updated Tue, Nov 3 2020 12:30 PM CST
CES 2012: Microsoft announced during their final CES keynote that the Windows 8 beta will be released to their darling public late next month. On top of the release of the public beta of Windows 8, Microsoft will also launch the Windows Store.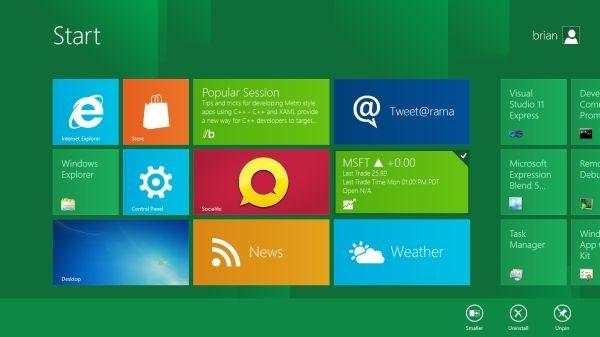 Microsoft's Windows Store is their central repository for Metro applications. Windows Store will be available globally, and will support every language that Windows supports, which is great. At this point in time, there was no talk of the release candidate, but if we're seeing a public beta next month, we should expect a single release candidate of Windows 8, just like Windows 7 had.
It is worth pointing out that when compared to Windows 7, Windows 8's development is slightly lagging when on a calendar basis. The Windows 7 beta was released to the public on January 10th, while the Windows 8 beta arrives 6 weeks later. There was a 9.5 month gap between the Windows 7 public beta and retail availability, so we should expect Windows 8 toward the end of the 2012. Maybe on December 21, 2012 and that's what the Mayan's meant by the end of the world? Gasp.
Related Tags