Samsung unveil 13- and 14-inch Series 5 ultrabooks
Samsung unveil Series 5 ultrabooks, come in both 13- and 14-inch flavors.

Published Tue, Jan 10 2012 4:29 AM CST
|
Updated Tue, Nov 3 2020 12:30 PM CST
CES 2012: Ultrabook, ultrabook, ultrabook. Say it three times in front of mirror and it'll haunt you for this entire year. I think that's all we're going to see from companies this year, and it's not necessarily a bad thing, either.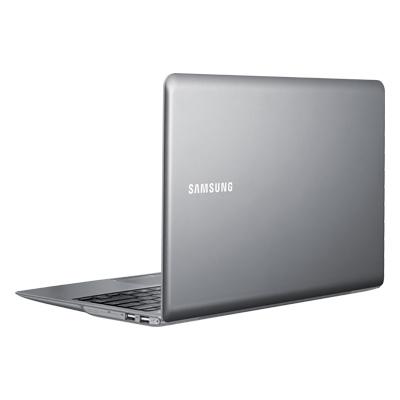 Samsung unveiled their Series 5 line of ultrabooks, which include a 13-inch model and a 14-inch model which sports an optical drive. Both Series 5 ultrabooks are powered by Intel Core i5 processors, sport 4GB of RAM, eight-hour batteries and Intel integrated graphics. They also feature the same matte, 300-nit (1366x768) display that was in the Series 5 Chromebook.
The 13-inch model includes a 128GB SSD option, but both the 13- and 14-inch models feature a standard 500GB 5,400RPM drive, with 16GB of express cache for that faster boot time you all want, as well as speedy application launches. The Series 5 ultrabooks from Samsung weigh in at 3.5 and 3.95 pounds for the 13- and 14-inch models, respectively. While they may weigh in a bit heavier than other ultrabooks we've seen lately, they do sport a tonne of connectivity.
Ethernet, HDMI, USB 3.0, two USB 2.0 sockets and an SD slot - that's just for the 13-inch model. The 14-inch model features an optical drive, VGA output and larger memory card reader. This time, we have some pricing and availability: both models will be available on January 30th, starting at $899 and $949 for the 13- and 14-inch models, respectively. The 13-inch model sporting the 128GB SSD will bump that $899 up to $1,099.
Related Tags