Zalman to enter the GPU market
Zalman to enter the GPU market, starts with AMD Radeon HD 6000 Series GPUs.

Published Thu, Dec 8 2011 7:44 PM CST
|
Updated Tue, Nov 3 2020 12:30 PM CST
This is a bit unexpected, but a good move for Zalman. They have just announced their entry into the GPU market with the shipping of Zalman-branded GPUs to start shipping on December 13.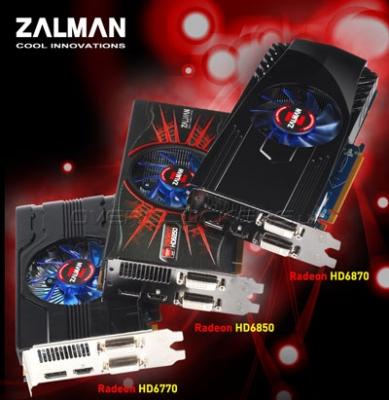 Zalman's first entry will be AMD Radeon HD 6000 Series GPUs, in three different models: Zalman HD6870-H , H-Zalman HD6850 and HD6770 Zalman-H. As you can tell from the model numbers, they are HD 6870, HD 6850 and HD 6770 GPUs. Nothing high-end yet, but I'm sure Zalman are just putting their toes into the water, for now.
All cards will feature two DVI outputs, one HDMI output and one DisplayPort output. All cards are dual-slot with the fan located in the center of the card. The PCB is a wicked blue color.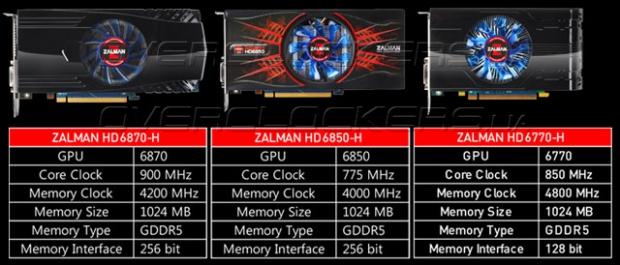 What I'm looking forward to, is some new GPU cooling technology with their own Zalman-branded cards. Zalman have made some truly great coolers over the years, many of which I've personally owned. I'm quite excited to see what Zalman will do now that they're in the GPU market.
Related Tags