Blowing Stuff Up: I/ITSEC 2011 Day 2
Blowing Stuff Up: I/ITSEC 2011 Day 2.
Published Thu, Dec 1 2011 1:09 AM CST
|
Updated Tue, Nov 3 2020 12:30 PM CST
With several of our meetings out of the way, Day 2 at I/ITSEC turned into a festival of weapons. Since we are talking about real simulators built to train military troops all over the world we are talking about real weapons. I don't mean tasers or those girly weapons either. M60s and M16s baby!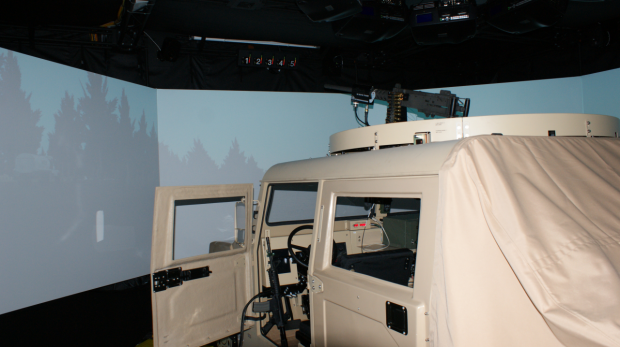 What is the easiest way to take an M60 to the battle? You mount it on an Hummer.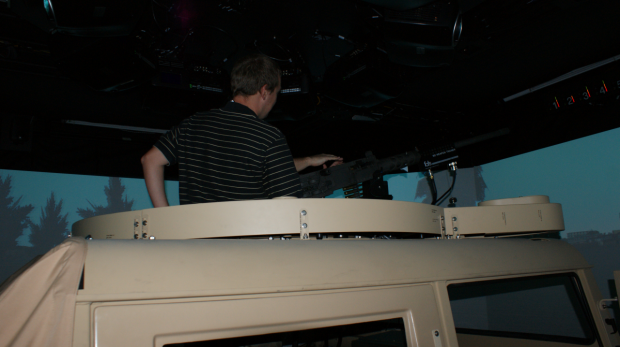 Our sponsor for this trip, AVADirect built the computers that run this simulator and several others like it. This system isn't just about shooting things with the big gun, the driver has to drive the Hummer in the virtual world. The passengers don't get a moment to relax either, they are armed with M16 rifles that also shoot a fast laser burst that registers on the computer. The most amazing thing is your shots fired are tracked and you have to change magazines and charge the weapons when you run out of virtual ammo.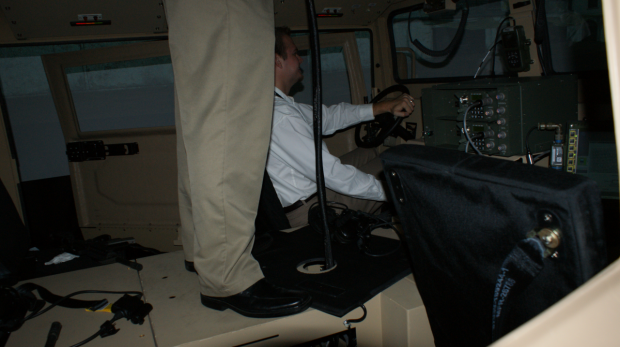 Anyone can drive a truck but what about driving with the sounds of an M60 and 3 M16s blazing.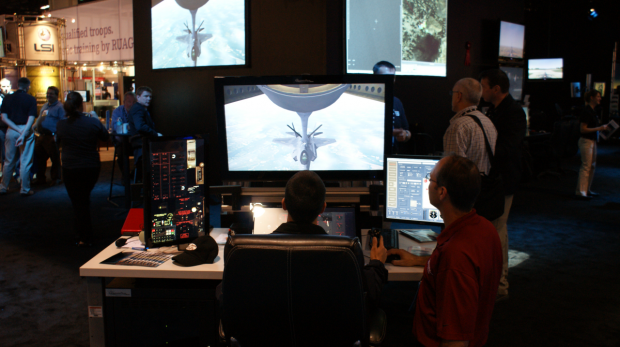 OK, so maybe shooting is a little too barbaric for you. If you have the patience and steady hands of a surgeon you might be ready to refuel an F22 Raptor...while flying at 200 knots.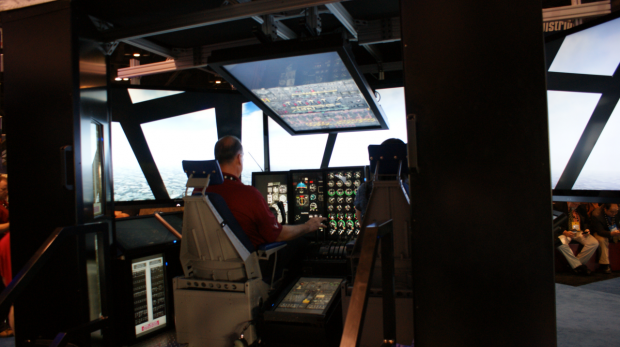 Flying one of these big refueling planes is quite a challenge too.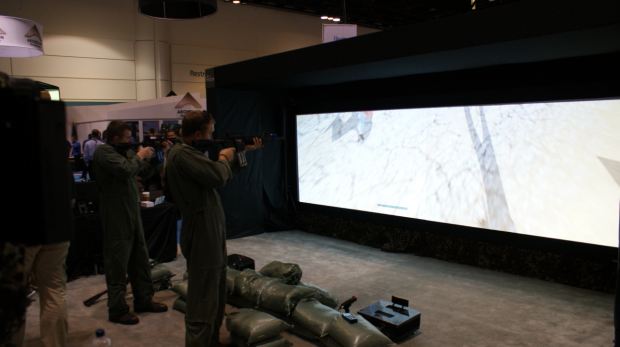 I think most of the professionals here still prefer to get their bang on.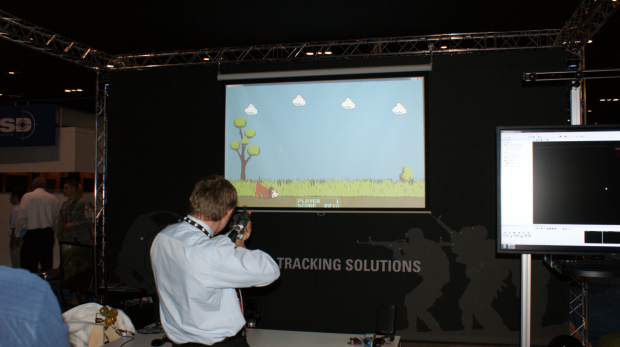 This event is a lot more serious than I'm making it sound but when the day is over and the drinks start to come out we all found a way to have a good time. Here we see an old classic that's been updated with a much more accurate tracking system and a three round burst mode!
Related Tags