Photos from the flooded Western Digital factory in Thailand
Flooding hit Thailand last week, pictures from factory.

Published Tue, Nov 1 2011 7:53 PM CDT
|
Updated Tue, Nov 3 2020 12:30 PM CST
The shocking flooding in Thailand has not only affected families and citizens of Thailand, but some giant IT companies have factories there such as Western Digital. We've all heard, seen or read about the recent hard disk drive pricing hikes the world over, with prices ballooning to sometimes over 50-percent (or more) and stock levels should be getting quite thin over the following weeks toward the holiday season.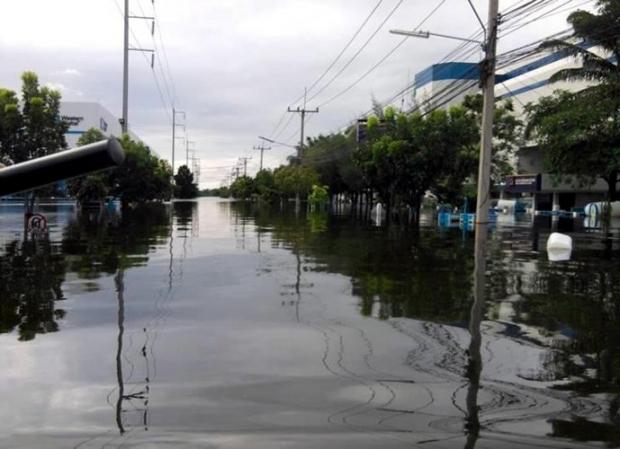 Thanks to Bright Side of News, we have some pictures that show the epic flooding that has hit Thailand. The waters near the WD factory were between 1 and 1.4m deep (4-5 feet) and were an average of about 1m (4 feet) through most of the factory and its surroundings. As you can see in the above shot, the water isn't just in some parts, it's everywhere.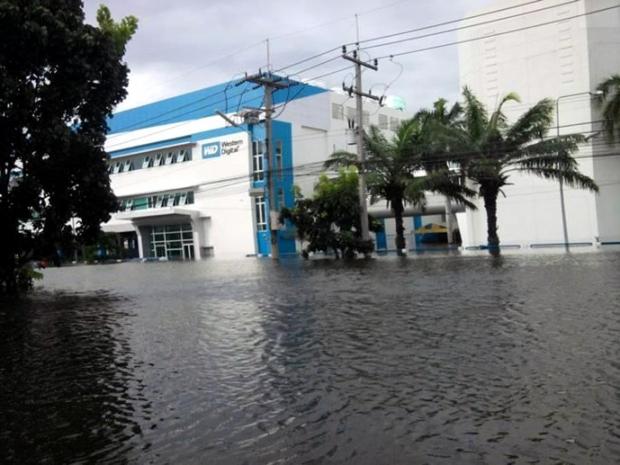 Western Digital is also not the only company that is directly affected by the floods, with HDD production hitting all major players with expected 28-percent of quarter-on-quarter drop in HDD production. Other companies affected are not even in the HDD industry, the digital camera industry was also hit with companies such as Canon, Nikon and Sony all being affected, so expect digital camera prices to jump.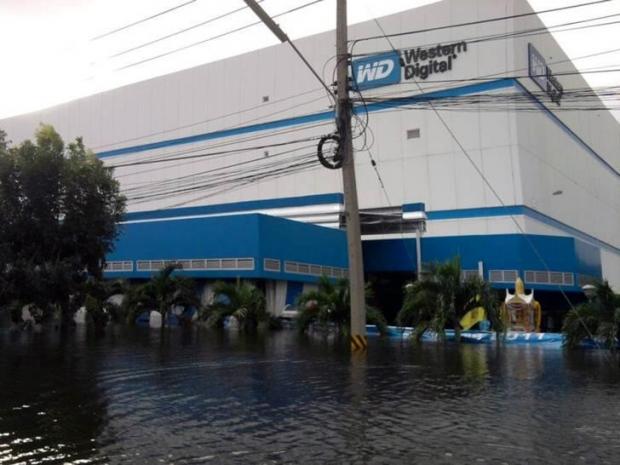 But, the tragedy doesn't end there: North America are expected to see a 50-percent drop in availability of Honda vehicles, as major component manufacturing was located in the area hit by the flooding. It also doesn't just affect Honda, but also Ford, Isuzu, Mazda, Mitsubishi, Nissan and Toyota are all hurting.
I'd also like to take a break here and say that we all here at TweakTown are mostly thinking about the actual people that have been affected by the flooding. Most tech sites cover the technology side of it (of course), with HDD prices, camera prices, etc all will be affected. But those things are covered under insurance for the companies, but consumers will lose out twice as hard. But the people who are displaced, without homes, or were lost to the floods (nearly 400).
The tragedy is far bigger than the IT industries hit, and our heart goes out to everyone affected.
Related Tags