ZiiLABS demos 50-core Jaguar3 Android-based tablet
ZiiLABS shows off 50-core Jaguar3 tablet.

Published Thu, Oct 27 2011 10:21 PM CDT
|
Updated Tue, Nov 3 2020 12:30 PM CST
Own a tablet? Impressed with your single or dual-core speed? Well, ZiiLabs have shown off their JAGUAR3 reference Android-based tablet, which sports a 50-core processor. Inside the JAGUAR3 is a ZMS-20 system-on-a-chip (SoC), which sports two 1.5GHz ARM Cortex-A9 cores as well as an additional 48 StemCell processing cores, effectively bringing it up to a 50-core monster. There's not much technical details on the 48 StemCell cores, but ZiiLabs compares them to GPU cores and says they easily make ZMS-20 "the most powerful SoC available for tablets today."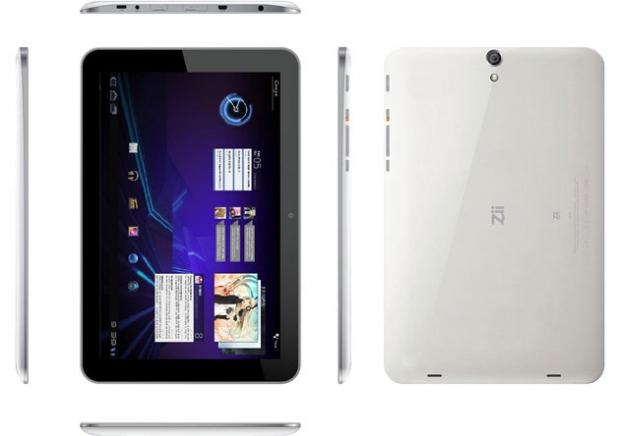 Passed out on the ground in a puddle of your own drool? Well, get your stuff together, kid. If you thought 50-cores were great, ZiiLabs will also intro the ZMS-40 to OEMs next year which sports, get this, 100-cores. The ZMS-40 SoC features a quad-core ARM Cortex-A9 and 96 StemCell processors. This 100-core "4th-generation" chip is compatible with the Jaguar3, so OEMs will have no troubles upgrading the part as it becomes available.
ZiiLabs is not well know, but you may know the company who owns ZiiLabs. ZiiLabs is a wholly-owned subsidiary of Creative Technology Ltd. and with that, brings 25 years of experience with 3D graphics, GPU and SoC designs under its previous name, 3DLABS.
Chairman and CEO of Creative Technology Ltd, Sim Wong Hoo, says:
The explosive tablet market is pure ruthless in every sense. Even a slight delay in a fast track 6-month design cycle can be lethal. This is a whole new ballgame where only the fastest can survive. JAGUAR3 allows OEMs to enter this huge explosive market instantly and economically while reducing the risk significantly. It breaks new ground as the most powerful, the lightest, the slimmest, the most complete and lowest cost Android 3.2 tablet reference design on the market, enabling OEMs to easily ride the wave of the next generation of Android computing.
Related Tags