Sony's PlayStation Move has shipped 8.3 million worldwide
PlayStation Move ships 8.3 million worldwide.

Published Fri, Oct 14 2011 4:13 AM CDT
|
Updated Tue, Nov 3 2020 12:30 PM CST
Sony's motion-based gaming accessory for the PlayStation 3, Move, has shipped more than 8.3 million units worldwide. Gabe Ahn, developer support engineer for Sony Computer Entertainment America has said that software wise, there have been more than 7 million Move-based games shipped in North America alone. By the end of 2011, there will be more than 80 games available, and Ahn also said that SCEA expects continued growth through the remainder of the year.
He thanks third-party publishers and name-checked EA, Activision, Capcom, Konami, as well as upcoming titles like BioShock Infinite and Ninja Gaiden 3 as examples of continued support for the Move controller. Ahn also stressed the diversity of games available for Move, from hardcore shooters such as Killzone 3 and MAG to more casual games like EyePet. Ahn also showed off a clip on "the future of gaming", which featured a Move player with a head-mounted display turning his world into an augmented reality version of Resistance.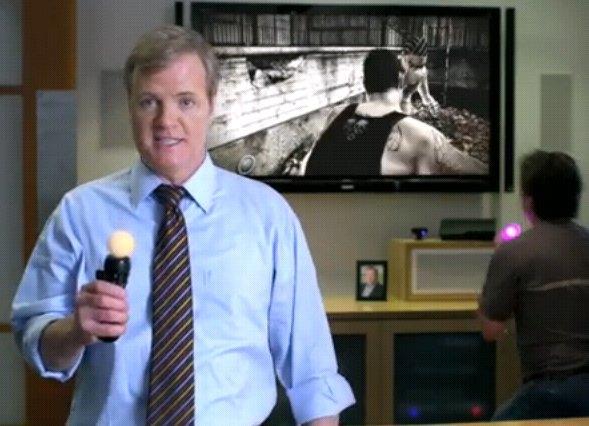 In the demo, it shows a player gunning down Chimera in a parking lot with his Move controller and sharpshooter setup. The clip is not totally serious, but it points toward a hypothetical potential of the Move interface. Ahn said "it could be Resistance 4, it's a very cool concept". Very cool indeed. He continued saying that there are four key requirements for a good game interface, expressivity, precision, immediacy, and intuitiveness.
The explanation is quite long, but if you're interested in either the future possibility of where Move will head, or the potential future of gaming then check the article out.
Related Tags