L.A. Noire will hit PCs in November
L.A. Noire finally coming to PC, November 8 in the US, November 11 in Europe.

Published Wed, Sep 28 2011 10:00 PM CDT
|
Updated Tue, Nov 3 2020 12:31 PM CST
L.A. Noire has enjoyed much success on the PlayStation 3 and Xbox 360, but now PC gamers will be able to get their hands dirty in the 1940s-based crime drama adventure game. L.A. Noire is headed to PCs in November with US gamers being able to grab it on November 8 and it's released in Europe on November 11, for $49.99. No word on the Mac edition yet, but Mac-based users will be able to access the game via OnLive.
[img]3[/img]
It's received a name change also, now dubbed L.A. Noire: The Complete Edition, the package includes all of the downloadable content previously released on consoles. It also includes support for NVIDIA's 3D Vision and will be controllable with either a mouse and keyboard, or a gamepad. System requirement wise, it's not too bad:
Operating System: Windows 7 / Windows Vista Service Pack 1 / Windows XP Service Pack 3 / OnLive for PC or Mac
Processor: Intel Dual Core 2.2GHz to Quad Core 3.2GHz / AMD Dual Core 2.4Ghz to Quad Core 3.2Ghz
RAM: 2GB to 8GB
Hard drive space: 16GB
Video Card: NVIDIA GeForce 8600 GT 512MB to NVIDIA GeForce GTX 580 1536MB / Radeon HD 3000 512MB to Radeon HD 6850 1024MB
Sound Card: 100% DirectX 9 Compatible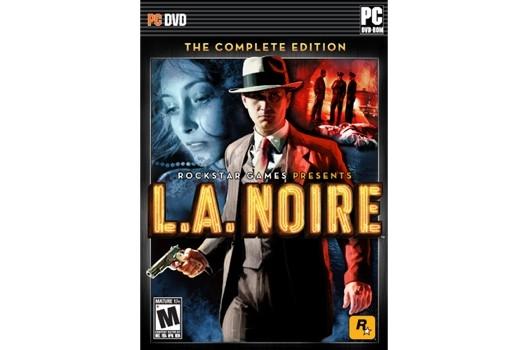 Related Tags