This news certainly won't gel well for many of you at a time when we thought launch was imminent - AMD is once again choosing to delay the launch of its FX-Series desktop processors, now planned for release in October.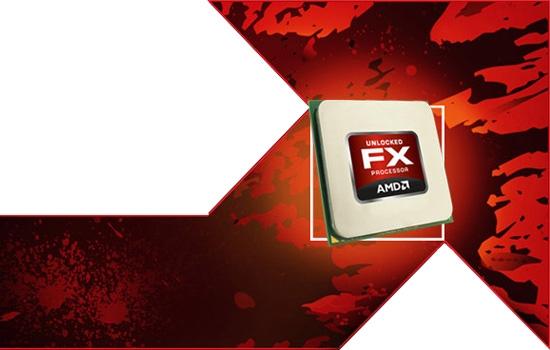 AMD's rescheduling for October is supposedly due to AMD wanting to make sure they hit all the right performance price-points with the first wave of models; thus they are said to be introducing seven models straight out the gate comprising four 8-core FX-8000 series chips, one 6-core FX-6000 series chip and two 4-core FX-4000 series chips.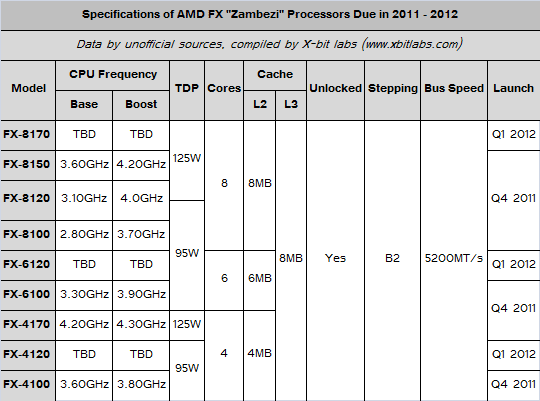 Looking at a chart compiled by the folks at Xbit labs after gathering data from unknown sources, the initial line-up of models will include the FX-8150 (a 3.6GHz part), FX-8120 (3.1GHz - avail. in both 95 and 125W variants) and FX-8100 (2.8GHz) as far as octo-core models go. The six-core model to accompany them is the FX-6100 running at 3.3GHz, while the two quad-core models are the FX-4170 and FX-4100, running at 4.2GHz and 3.6GHz respectively.
As some of you may have noticed, some of the clock rates are in fact tweaked slightly versus what has been seen in older charts that have been floating around the web detailing the models.
Following the above initial batch of models to (finally) grace us in October, the next wave will hit sometime during Q1'2012 which will see faster models across the board.